Tom Pecheux's New Pure Color Ranges are Finally Here
Tom Pecheux's New Pure Color Ranges are Finally Here
Last month I told you all about the amazing, new Pure Color Lipsticks and Nail Lacquer collections that Tom Pecheux designed for Estèe Lauder debuting the latest True Vision technology. What this means for the 45 lipsticks (£18 each), is that they are long lasting, creamy and true to colour, so whatever you see in the tube is how it looks on your lips. This has to do with the fact that the pigment is so tightly packed that there's little room for fillers and other ingredients that dilute the way it translates from the packaging to your skin. There are two types to choose from: Sheer Creme and Brilliant Shimmer — but just to be clear shimmer does not mean glitter or frost!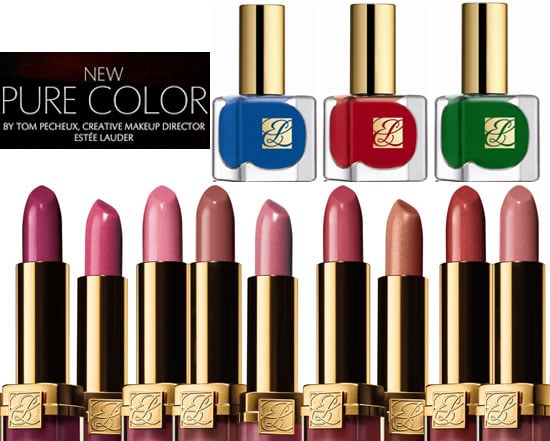 As for nails, these polishes will knock your socks off. The texture is really creamy, which means two things: 1) it doesn't streak, and 2) you don't necessarily even need two coats — is that awesome or what? They formula has also been designed to be long-wearing chip resistant. There are sixteen shades available at £14 each.
The nail lacquers and lipsticks go on sale starting tomorrow, so be sure and check out Tom's favourite lip colours in Melon, Vanilla Truffle (a gorgeous nude), Pink Berry, Fuchsia and Red while they're brand new!