Too Faced Chocolate Gold Diamond Highlighter
Too Faced's New Diamond Highlighter Is So Damn Shiny, You May Need Sunglasses to Admire It
CAUTION: Readers may be blinded by the item pictured in this article. Viewer discretion is advised, and sunglasses are highly recommended.
Well, now that we've gotten that (very necessary) warning out of the way, let's get down to business, shall we? In case you missed it, Too Faced is dropping yet another swoon-worthy line of products, dubbed the Chocolate Gold collection, and we can barely contain our excitement. Though the festive-approved collection is filled with tons of gorgeous goodies, we've got our hearts set on one item in particular: the Diamond highlighter.
Packaged in the prettiest light pink case, the highlighter isn't just shaped like a diamond — it's made with actual crushed diamond powder, along with light-reflecting pearls. So luxe! It features pink, gold, and blue shades, which combine to make a whimsical, iridescent highlight like no other.
When Jerrod Blandino, cofounder and CCO of the beauty brand, gave us the inside scoop on the Chocolate Gold collection, he explained exactly how this shiny AF product is made. "Three luminous individual shades are hand-poured, ensuring that no two highlighters will ever look the same — just like a real diamond," he told us. "Once poured, moisture is dehydrated from the product so the pigments never get crushed. They stay perfectly spherical, floating within the formula. You get 360 degrees of light reflecting off the pearls for amazing luminosity."
The Diamond highlighter will be available for £28 starting on Dec. 8 on TooFaced.com, so get those credit cards ready. There is no word yet on when it will come to the UK. In the meantime, feel free to admire the product in all its glory ahead, and scope out the rest of the products from the Chocolate Gold collection to get you even more psyched.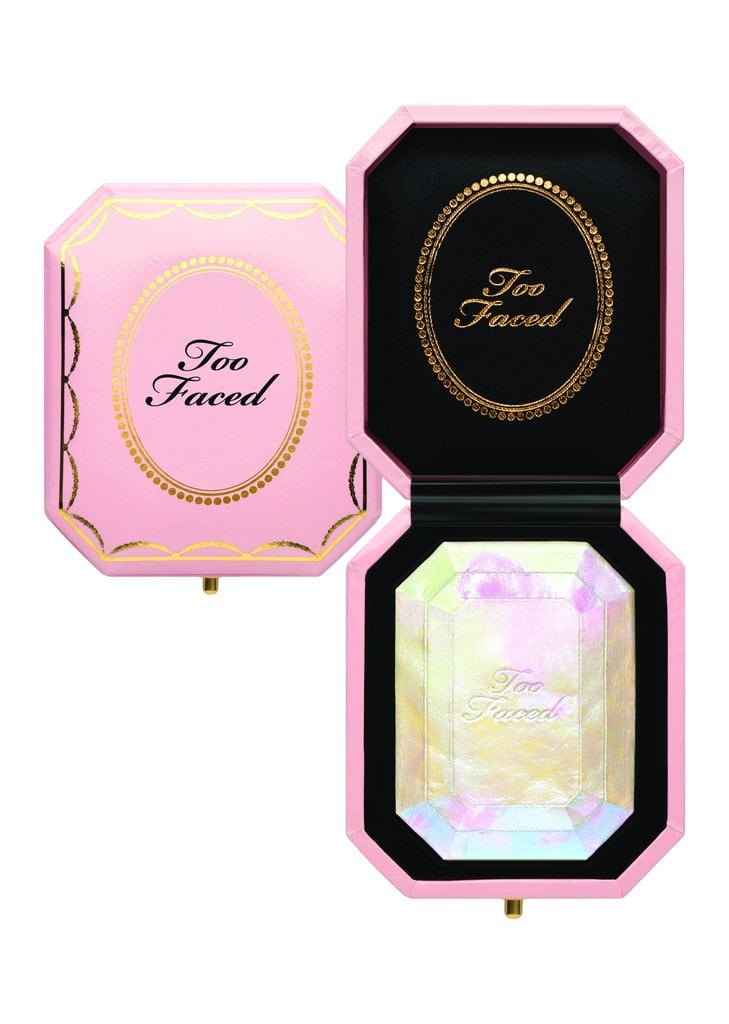 Image Source: Too Faced Cosmetics