TopShop To Launch Beauty Line
Beauty Byte: Topshop to Launch Beauty Range
Exciting news girls! Topshop has already rocked our world with affordable fast fashion and now it looks set to do the same with makeup. Back in August I told you about this too good to be true buzz, and now it's here! News emerged on Friday in industry bible Women's Wear Daily, that the chain will be launching two cosmetic ranges from May. Makeup artist Hannah Murray has been consulting the chain and used the products to create the look for the recent Topshop Unique show during London Fashion Week. She said,

"It's everything you'd want in a range, but in a bold and confident way. It comes from people who are very passionate about fashion."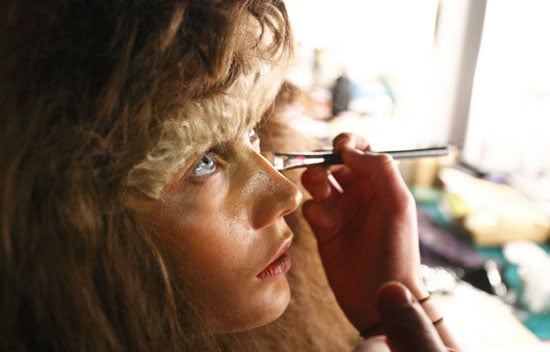 The full collection will sell in most major Topshop stores and online, and will include makeup, nail polishes and skin tints. There are plans to update the range four to six times a year with new on trend fashion shades. The store also plans to host pod casts of makeup tutorials from Murray. Some of the shades in the collection include The Big Smoke, a fashion-forward (cement coloured nail polish), and lavender coloured eyeliner. Prices will run from roughly £5 for an eye pencil to £13 for skin tint. Stay tuned for updates and product photos soon!