Topshop Video Makeup Tutorials! 2010-05-09 02:00:15
Topshop Makeup Tutorials!
Topshop launched its brand spanking new makeup range this week, and to mark the occasion has created four sizzling video makeup tutorials! The four online videos, dubbed Glitter Cascade, Sun Shower, Statement Lips, and Midnight Eye are presented by makeup artist Hannah Murray with quirky music and notes to guide you step by step. They're fabulous! (Hannah Murray is the consultant behind the range and is the master of the looks in the collection's sizzling ad campaign.)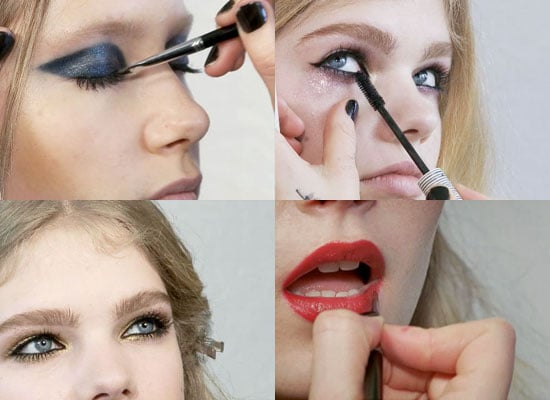 The website also offers virtual makeovers online where you can upload your own picture and have the makeup applied digitally. How cool is that?
I've been looking forward to Topshop's makeup range for a while now, and I've got to say I'm impressed. The makeup is great. I also love the fun touches they've added online. It's such a fantastic way to show fans how to use the product. Are you a fan of Topshop Makeup?
Click through below to check out pics from Topshop's Spring 2010 Ad Campaign
Photos courtesy of Topshop