Trend Alert: Seductive Middle Eastern Fragrances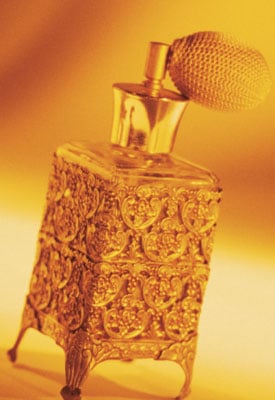 Leave those flirty florals at the door, ladies. Autumn is all about rich rich scents filled with eastern promise!
Jo Malone's new Cologne Intense (£80) is inspired by Middle-Eastern rituals with amber, rose water and bergamot.
Tom Ford's latest luxe fragrance Azure Lime (£115), set to launch at the end of this month at Harrods, is a seductive combo of Jasmine and neroli. Meanwhile, Laura Mercier's latest Ambre Passion Elixir (£75), is a similarly heady mix.
At the same time, the hottest ingredient in the scent world is Oud, a rare Middle Eastern extract made from agarwood. (Look for it on your labels, it's everywhere.)
Personally, I'm loving this. I'm already a huge fan of Laura Mercier's Ambre Passion Elixir, which is totally addictive, but all these scents are exciting. For so long fragrances have been sickeningly sweet and flowery. It's refreshing to have a change. Bring on the seduction!