Trend Alert: Unisex fragrances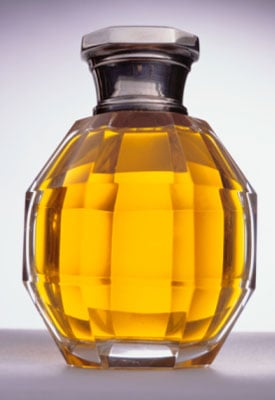 Dust off your CK1 ladies, because the unisex fragrance is back! That's right. Forget cliches of stereotyped 'male' and 'female' scents. Apparently the latest fragrances on the market are aiming at both sexes.
Comme des Garçons has introduced a slew of cool gender-neutral scents, most recently with new launch Wonderwood (£48). Tom Ford's Private Blend is free from gender specific branding. D&G released its unisex fragrance collection 'Fragrance Anthology' (£38) last year.
Meanwhile, retailers say both genders are hopping sides with their scents. Tom Ford's Grey Vetiver is a hit with female consumers. Aqua di Palma's male fragrance collection has a legion of female fans. Similarly among male fashion designers the hottest signature scents are said to be women's blends. (Gianni Versace and John Galliano both wear Robert Piquet female scent Fracas, and Peter Jensen says he wears Chanel No 5.)
I'm excited about this. I still remember the days of CK1, the monster 1990s hit. I'm also a fan of mixing it up, particularly with Aqua di Palma's delicious male scents. They're not as sickly as all the floral women's versions that are on the market in Summer. Do you ever wear men's or unisex fragrances?