Try a White-Hot Nail Art For Summer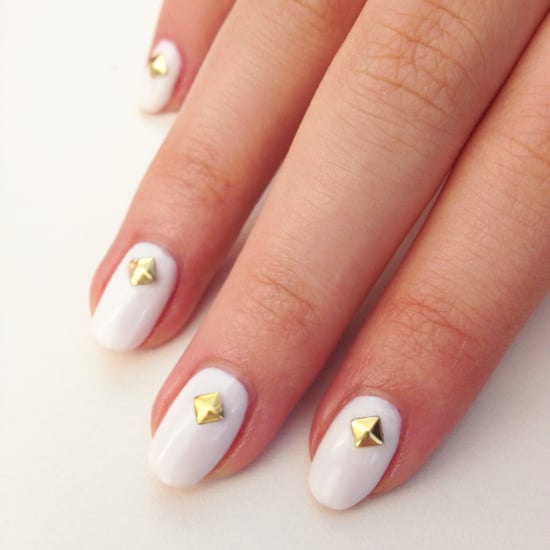 Amp up your striking white nail varnish look with gold studs at the base for a simple but impactful touch. Opaque white nails packs quite the punch, but it also tends to show mistakes a lot more than other hues. So to make sure it looks its best, first file your nails for a perfect shape and trim your cuticles to ensure clean lines around the edges.
To create the look, I started off with Butter London Nail Fertilizer (£18.50) as a nutrient-rich base coat. Then, I painted on two coats of Chanel Le Vernis in Eastern Light (£18) for pure white coverage. While the varish was still wet, I added a gold stud from Topshop Nail Rockits Stud (£10) a three way nail art pen, nail polish and 3D studs. To finish, I topped this look with Essie Good to Go (£8.99) to seal in the stud and give my nails a glossy finish. If you have any messy edges, go back with a brush dipped in polish remover to clean up any stray marks or lines.