Tulisa Constostavlos' New Blonde Hair
Do You Prefer Tulisa Contostavlos' Hair Blonde or Black?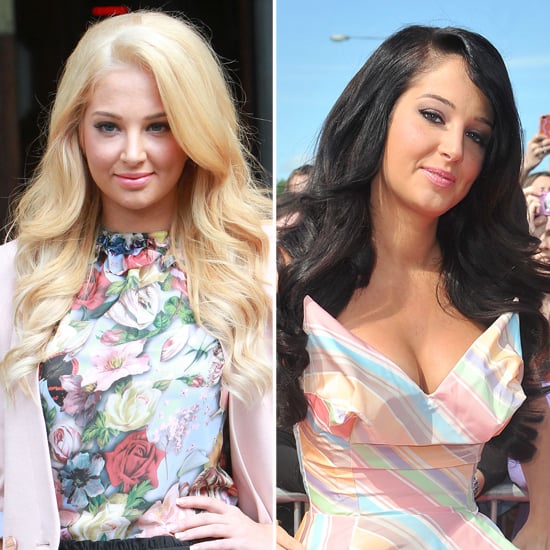 Yesterday in London, Tulisa Contostavlos made quite the statement outside the High Court by unveiling her new blonde hair. It seems the change represents a new chapter in her life as, speaking outside court after her ex-boyfriend Justin Edwards admitted leaking a sex tape of the star, Tulisa said: "I am really happy that the truth is finally out. It's a fresh start for me today. It's my birthday at 12 o'clock tonight, so a fresh start." The British singer, who turns 24 today, went to extreme lengths to hide her hairdo from photographers before the big reveal, tweeting a photo of the black wig she wore as she left the salon the day before.
The X Factor judge thanked the show's hairdresser Jamie Stevens for her fresh colour, and he tweeted about her "fabulous new champagne/sand blonde" locks. Fellow colourist Tasha Stevens told InStyle UK: "This colour is an expensive champagne blonde and suits Tulisa's skin tone more than a platinum white would. She's got warm skin and beautiful blue eyes and this really complements her look, it's a lovely classy shade." Tulisa has gone from one extreme to another, having sported a very dark look for six months. Tell me which shade you prefer!