Unique Ways To Wear Barrettes
3 Fresh Ways to Wear a Classic Barrette Look This Season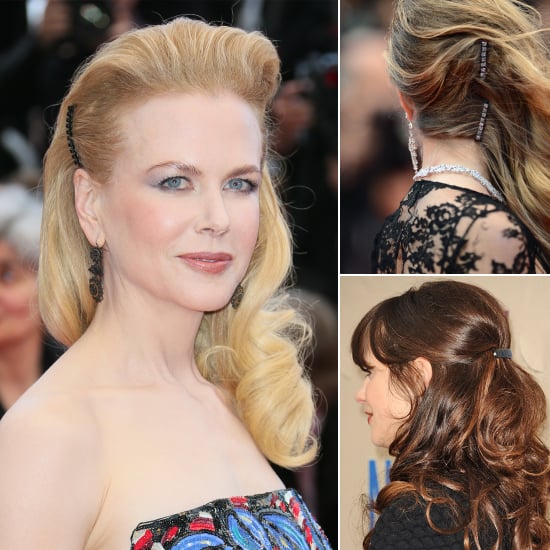 Barrettes aren't just for school girls or a means to mask not-so-stellar hair moments anymore. In recent weeks, stars like Nicole Kidman, Cara Delevingne, and Zooey Deschanel have all showed just how versatile and chic a barrette (or barrette set) can be. Get tips for re-creating their styles below and shop a variety of barrettes, too.
1. Traditional with a twist: These little accessories are the perfect blend of functional and stylish, as Nicole showcased at the Cannes Film Festival. Style the top of your hair with plenty of volume, slick the sides toward the back, and secure with an embellished barrette or two.
2. In alignment: Two barrettes stacked on top of each other make for an interesting (and functional) look, like Cara's accented sideswept style. Stacking also looks gorgeous with a handful of bobby pins.
3. Classic with curls: Zooey displayed the easiest and most classic way to wear your barrette: in a chic half-updo. Add some loose curls to your hair before teasing around the crown. Gather the hair from your ears up at the back of your head and secure with your barrette. The bolder the better.