Urban Decay Naked Heat Petite Palette Swatches
Shut the Front Door: Urban Decay Will Launch a New, Mini Naked Heat Palette
You know what they say: good things come in small packages. That is totally true when it comes to Urban Decay's upcoming addition to the Naked Heat family. The youngest sister in the crazy-popular line of palettes is also the smallest — but the Naked Petite Heat still packs a powerful punch.
As Urban Decay shared on Instagram, this portable, six-pan palette was made for on-the-go application. Similar to the OG, full-size Naked Heat, which features burnt hues of tan, beige, and sienna, the mini version contains fiery, opulent hues of coral, pink, and orange.
According to the brand's caption, Naked Petite features five matte shades and one "demi-matte" white shimmer option that's prime for adding a subtle highlight to your eyelids. In swatches released to Instagram Stories, you can see how the matte shades provide a thick, opaque coverage.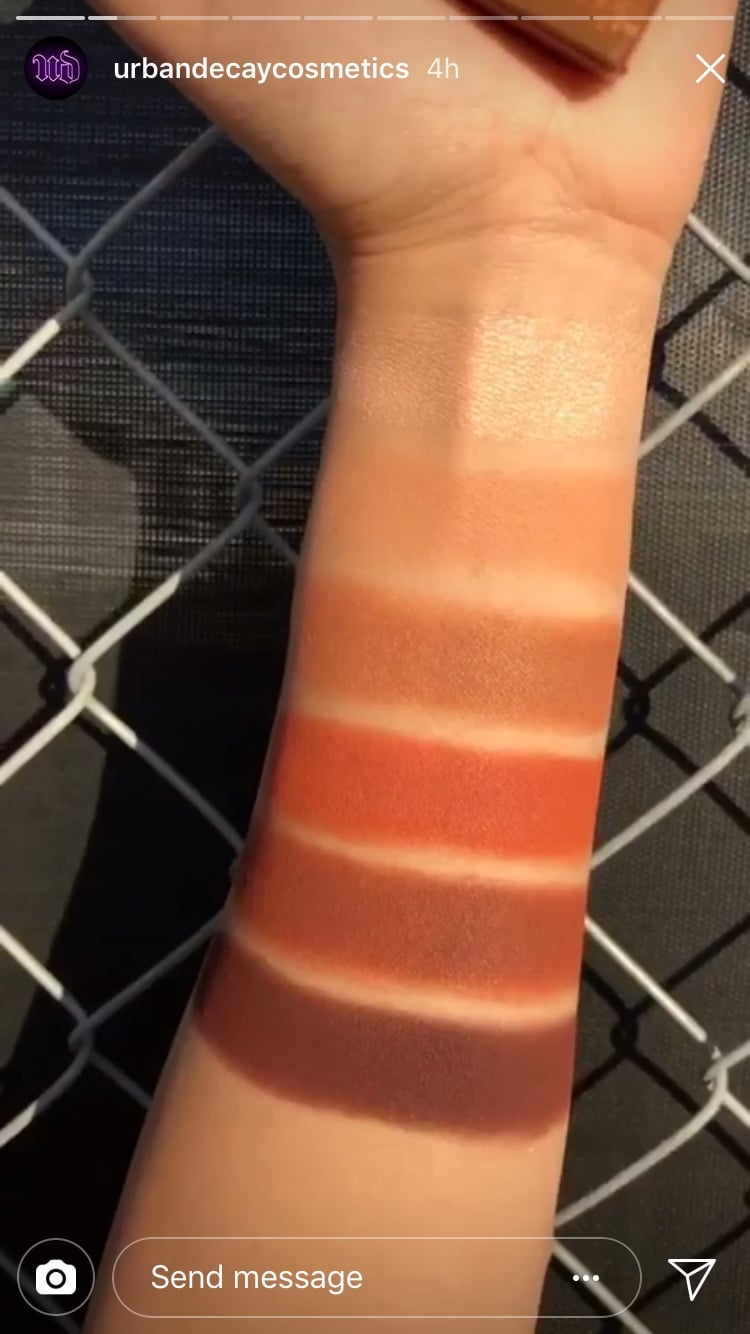 If you need this on your eyelids STAT, don't worry — you need not wait long. The Urban Decay Naked Heat Petite goes on sale Feb. 22. After you get your hands on this portable palette, all you have to do is book a trip somewhere warm where you can show off your vacation-worthy eye looks!