Valentine's Day Beauty
Will You Emphasise Your Eyes Or Lips More This Valentine's Day?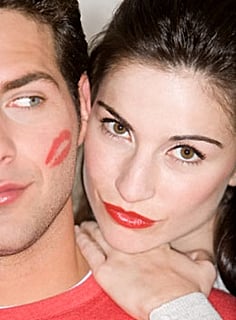 The countdown to Valentine's Day is here and tonight is the big night! When I get dressed up for my guy, I always battle between two different makeup looks. I either create creamy, but bronzed looking skin, with grey or purple smoky eyes and a pale, but shiny pout (I read somewhere that men love the way a glossy mouth looks on a woman).
Alternately, I go with pale skin, warmed up with a little bit of peach blush, toned-down eyes (usually just some thick black liner on the top with a hint of champagne shadow for a brightening effect) and an attention-getting bright lip. Do you have a go-to makeup look for dates? If so, what feature will you choose to accentuate tonight?