Vera Farmiga, Lipstick, Vera Farmiga Makeup, 2010 BAFTA Awards
2010 BAFTA Awards: Vera Farmiga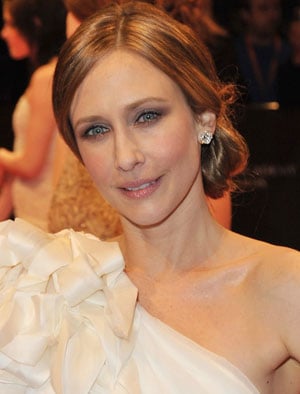 There seems to be a ton of buzz around actress Vera Farmiga recently. I saw her in Up In The Air and thought she was fabulous in addition to being beautiful, so I can certainly see the interest in her.
Tonight, she looks stylish and sophisticated in a black and white gown with makeup that isn't too overdone. Her hair has been constructed into (what must be extensions because it's short right now) a low chignon and smoothed, yet not slicked back. Do you like her hair styled this way?
Don't forget to check out the rest of our red carpet polls here!