Victoria Beckham Beauty Secret Is Sheep Placenta Facials
Victoria Beckham's Latest Beauty Secret Revealed — Sheep Placenta Facials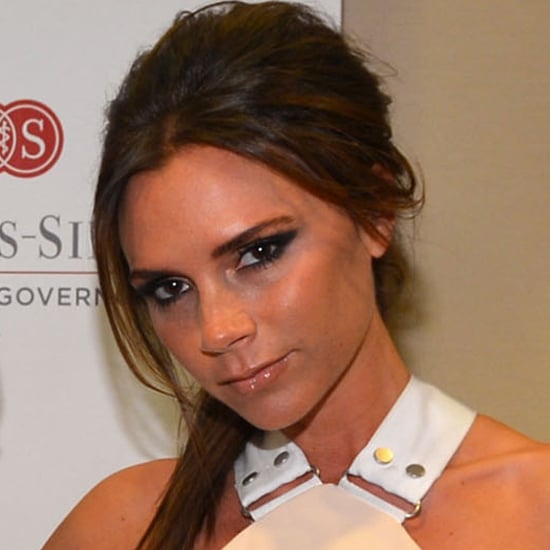 It turns out sheep afterbirth is the latest must have ingredient for facials Stateside, and none other than Victoria Beckham is a fan. Posh Spice recently tweeted about her love of Dr Lancer's Nourish moisturiser, and it has now been claimed the British beauty is getting more unusual treatments at the Beverly Hills dermatologist's Rodeo Drive clinic. A spokeswoman for Dr Lancer said: "She has had the stem cell facial several times already. She visits the office every two weeks when she is in town." The treatment, which costs £320 a pop, contains stem cells from New Zealand sheep which are flash-frozen and mixed into a gel containing gold flakes. The 90-minute facial starts with an exfoliation and steam, then LED light opens the pores in readiness for the placenta gel. Dr Lancer said:
"These sheep are completely untouched by the modern world. It is very important as they have no impurities in their system whatsoever. The stem cells we harvest are amniotic cells which means no harm is caused to the animals. The stem cells are preserved because they are full of rich nutrients that fight free-radical damage to the skin and make it more radiant. The stem cells interact with your own cells, basically telling them to wake up, produce new collagen, and stimulate new cell growth. Gold particles are included as gold helps to diffuse the stem cells and acts as the transdermal delivery system to help it work into the skin."
This isn't the first unusual beauty product Victoria has been linked to, as the mum-of-four is also said to have facials made from nightingales' excrement as well as the Manuka Doctor bee venom range. What do you think of unusual animal products being used in cosmetics?