Victoria Beckham Hairstylist Byron Williams and Colorist Dani Hernandez
Find Out The Secrets Behind Victoria Beckham's Famous Hair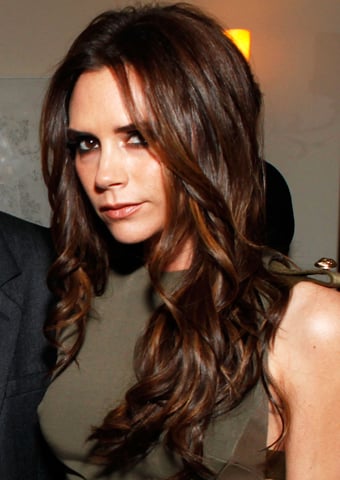 A little bit ago, I was able to catch up with US based celebrity hairstylist Byron Williams and his partner in crime Dani Hernandez of the Byron and Tracey Salon in Beverly Hills California to chat a little bit about Victoria Beckham and her famous hair.
Byron, whose clients include Nicole Richie, Eva Mendes, Demi Moore and Rachel Zoe has been cutting Posh's hair for about nine months now, whilst Dani, who works on Shakira, Mischa Barton, Kelly Rutherford, Ashley Tisdale and Patrick Dempsey handles the colours. Here's what they had to say about Mrs. Beckham's most recent hairstyle that we often see parted in the centre with a little bit of wave:


FabSugarUK: What is the texture of Victoria Beckham's hair?
Byron Williams: She has great texture. Victoria has a good amount of hair, it's not too thick or too thin and it has a very slight natural wave.
Read more from our Q&A here
FSUK: Does she wear hair extensions that need special care?
Dani Hernandez: She has long hair and Bryon does not use extensions on her.
FSUK: What styling tools and products do you use to create her look?
BW: Since she likes a bit of body with an overall simple look, we tend not to use too much product on her hair. I like Phyto Volume Spray and I finish with Spirulina Hair Spray from my own range.