Victoria Beckham New Haircut, Victoria Beckham Hair
Love It or Hate It? Victoria Beckham's Voluminous Waves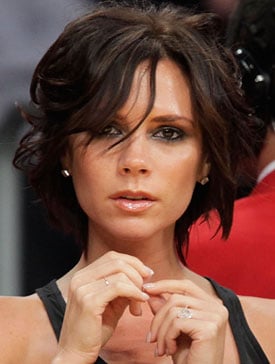 At this weekend's Los Angeles Laker's basketball game, Posh and her precious brood gathered on their amazing floor seats to check out the action.
Victoria, dressed in grey skinny jeans and a tiny top was showing off more than just her outfit and handsome hubby. In fact, the singer, clothing designer and cover model was debuting a longer and looser hairstyle than we're used to seeing on her. Could it be extensions, or perhaps just growth that she's been keeping tucked away behind all of her Alice bands this past year?
Vote on whether or not you like her new hairdo below.