Viola Davis's Daughter Wears Hair Natural While Dressing Up
Why Viola Davis's Daughter Can Only Dress as a Princess If She Wears Her Hair Natural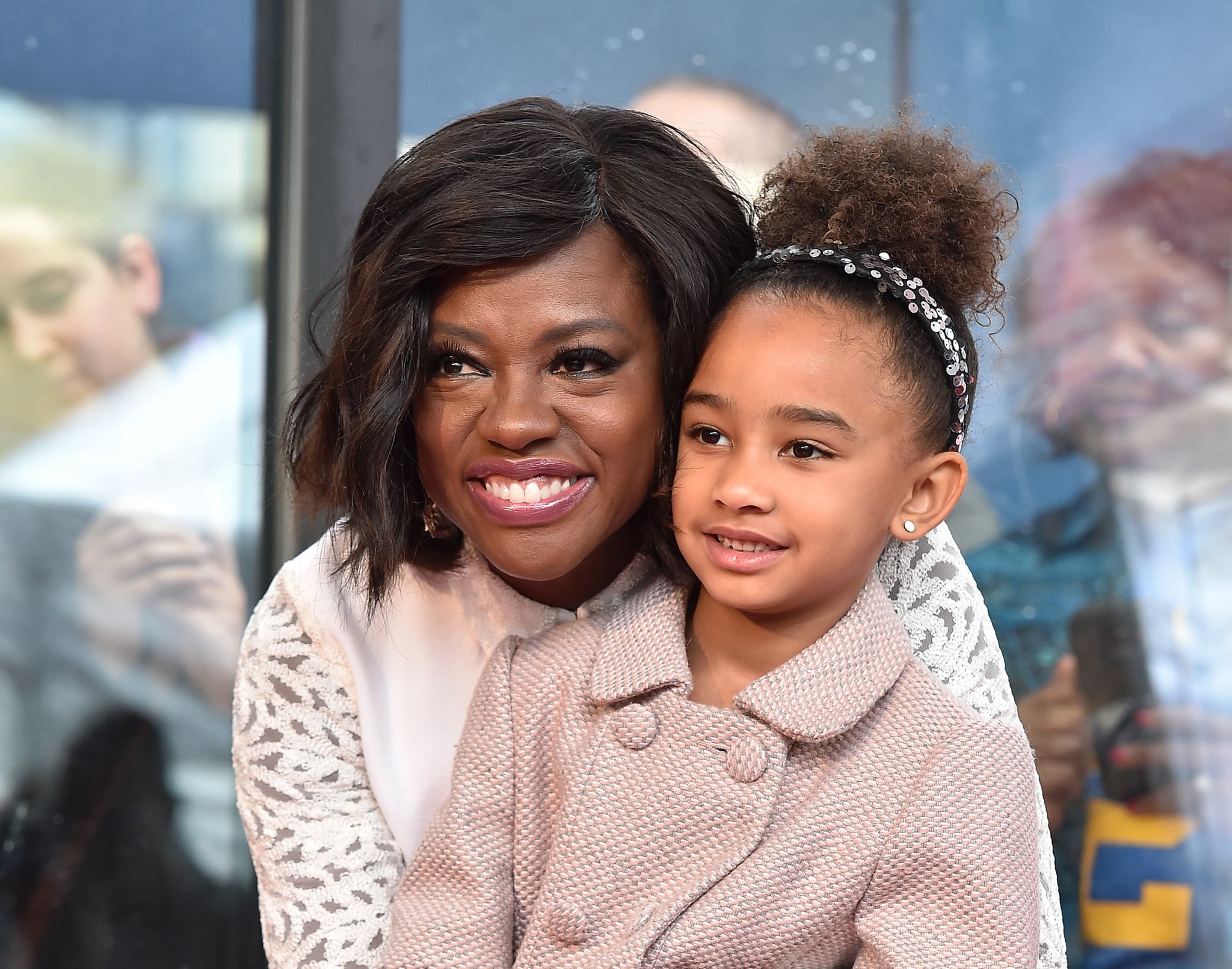 Image Source: Getty / Axelle / Bauer-Griffin
When Viola Davis took the red carpet at the 2012 Oscars, it wasn't her gorgeous, emerald green dress that turned heads — it was the fact that she was proudly sporting tight, copper-brown curls in all their natural glory. Five years after her statement-making appearance, it looks like the actress is instilling that same sense of self-love in her young daughter, Genesis Tennon.
In a recent interview with Yahoo Lifestyle, the 52-year-old star opened up about an important lesson she's taught Genesis throughout her childhood: to not "grow up wanting someone's everything." This lesson is particularly relevant during playtime when Genesis wants to dress up like a white book character or Disney princess, which may require a wig to fully embody the persona. But Davis persuades her daughter to wear her hair natural instead.
"I say, 'You gotta wear your hair exactly the way it is. You can be Wonder Woman, but you gotta be Wonder Woman with your hair. You can be Elsa, but you gotta be Elsa with your hair,'" she told Yahoo Lifestyle.
And it looks like the message has stuck with the 6-year-old so far. Earlier this year, Davis shared an adorable #TBT Instagram post in which Genesis "wanted to keep her fro" while dressing to the nines as Wonder Woman. You go, girl — rock that natural hair like it's your damn job.