Walmart Being Sued For Racial Discrimination
1 Woman Is Suing Walmart For Locking Up Its Beauty Products For Black Women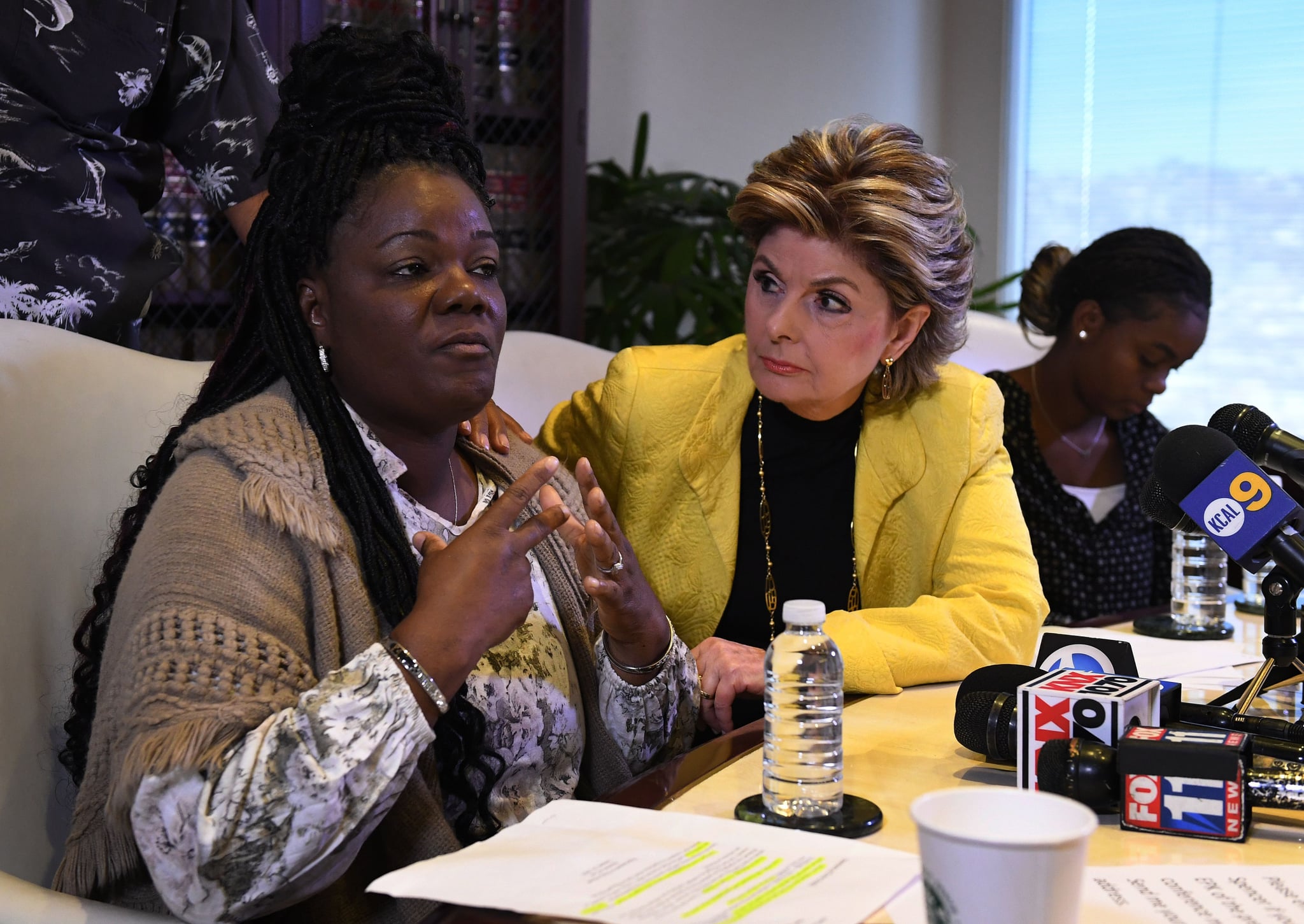 When Perris, CA, resident Essie Grundy went to her local Walmart to buy a 48-cent comb, she found the hair products brought by primarily black women shelved behind a locked glass case. Now, she is suing the megaretailer for racial discrimination.
At a press conference in Los Angeles, Grundy held back tears as she described how she felt seeing how the products are locked up. "It's no way that we should be treated . . . just because of a complexion," she said.
"I felt that I was being treated as a person who might be a thief."
In a prior statement, Grundy explained that she was offended because the product display implies that the items are more likely to be stolen. Since beauty products used by non-persons of color are not necessarily subjected to the same security, it seems discriminatory. "I felt that I was being treated as a person who might be a thief," she said in a statement.
Grundy is being represented by famed civil rights lawyer Gloria Allred, who also represented Roy Moore harassment victim Beverly Young Nelson and the Jane Doe who is suing Harvey Weinstein. Along with the lawsuit, Allred is reportedly seeking a court order to stop Walmart from locking up any more beauty products.
CBS Los Angeles reports that locking up products isn't standard practice at every Walmart, but similar situations have been caught on camera and posted to social media at other stores. For her part, Grundy has said that she's been to another Walmart in Riverside, CA, that does not put any beauty products behind glass.
y'all please come look at this pic.twitter.com/SoyuFUm2wr

— Stuff. (@AuntieOG_) January 23, 2018
In a statement, Walmart spokesperson Charles Crowson acknowledged the sensitivity of the situation but claimed the decision was not motivated by race. Instead, he said that workers at each individual Walmart store make the decision about what to lock up, based on what items they think are likely be stolen. As he said, at Walmart and other retailers, "some products such as electronics, automotive, cosmetics, and other personal care products are subject to additional security. Those determinations are made on a store-by-store basis using data supporting the need for heightened measures."
In the lawsuit, Grundy is seeking $4,000 in damages and legal fees. We will update this story as more news comes in.
Image Source: Getty / Mark Ralston / AFP