Walmart Cashier Helps Woman in Wheelchair With Manicure
A Nail Salon Refused Service to a Woman with Cerebral Palsy — So a Walmart Cashier Stepped In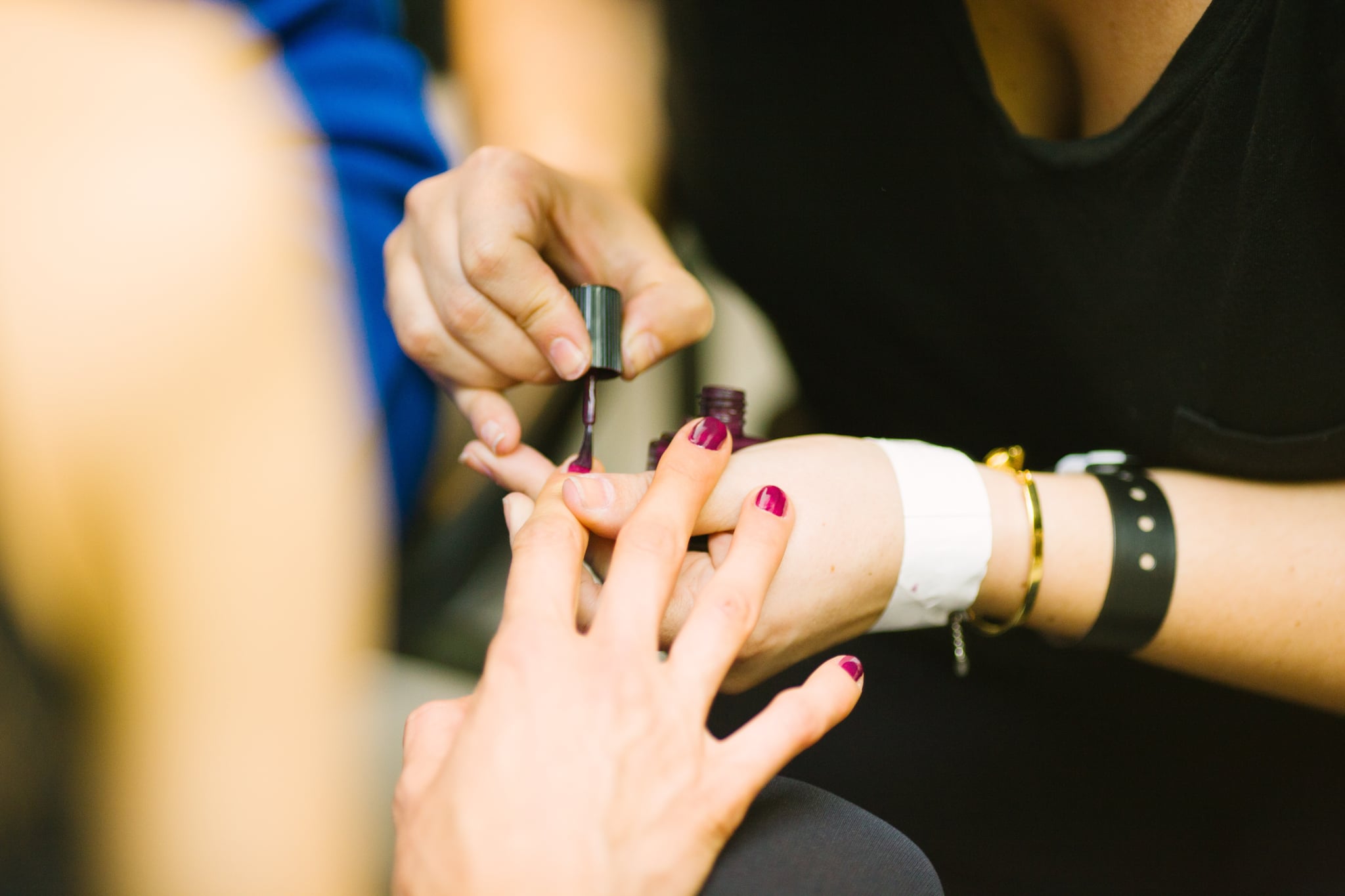 Image Source: Kris Atomic After a nail salon denied service to a woman with cerebral palsy, another employee standing by decided to perform a random act of kindness. According to ABC New 12, Ebony Harris, a cashier at Walmart in Burton, MI, witnessed the salon refuse to paint customer Angela Peters's nails because of her shaking hands caused by her condition.
Harris decided to skip her lunch break to paint Peter's nails to the amazement of Subway employee Tasia Smith, who took the photo of the pair that has since gone viral. "I just wanted to post it for awareness and appreciation, because people needed to know what was going on with the business and Ebony deserved all the appreciation she could get," Smith explained to ABC. "I didn't really want her day to be ruined. That's why I did it." The two women picked out the colours together and sat down by Subway for a manicure. "I thought that was so nice of her and I already felt comfortable with her because . . . I shop at Walmart a lot," Peters said.
Harris wants to make clear she's not trying to get the salon any negative attention, but simply spread kindness. "We're not trying to make them lose customers [or] make them look bad," she said. "But maybe spread awareness that no matter the person, who they are, what colour they are, disability, whatever, they're people too. She's a girly girl. She's just like you, me, Tasia, my daughter, anybody. She wants to look pretty, you know, and so why can't she?"
We couldn't have said it better ourselves.