Wedding Survival Guide Make-up - what to take in your bag.
Wedding Survival Guide: Part 2: Clutch Control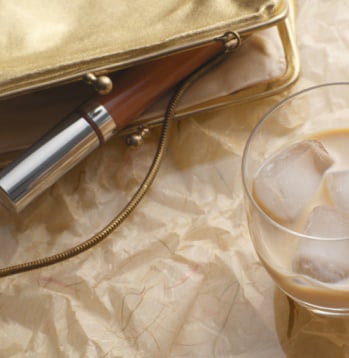 Here's the second part of my crib notes for surviving the Wedding Season in style. So you've mastered the basic beauty dos and dont's – now it's time to talk clutch kits.
Space is paramount here as it's likely you'll only be carrying an eeny weeny bag, preferably metallic or snakeskin for this season. However, it is going to be a long day (and night) so think carefully about what you're going to need to stay beautiful.
Here's my clutch kit:
First off, the sensible stuff. Plasters in case of blisters, safety pins for fashion emergencies and hair grips and bobble in the likely event that you'll have to do a last-minute up do, mid-conga.
Blotting papers take up hardly any room and will keep you looking shine free. Also take a sample size (ask at a department store) mini bottle of your foundation.
Lipstick and lip balm are essentials. I like a slightly tinted lip balm like Kiehl's, lip gloss in Goldenberry, (£12), that can be worn under and over lipstick.
A travel kit or makeup compact is a great space-saver. At the moment I'm using an Estée Lauder one I got free with two purchases. Or try the Ruby & Millie Eye Kit, (£12).
A light-reflecting concealer will keep you looking fresh. Try Givenchy Mister Light, (£19), a brightening and concealing corrective pen.
A cream blusher, in a thin container, such as Becca's Lip & Cheek Creme, (£22), in Tuberose, will fit snugly in your clutch and keep you looking pretty.