What Is Balayage?
Wait, What Does Getting a Balayage Hairstyle Really Involve?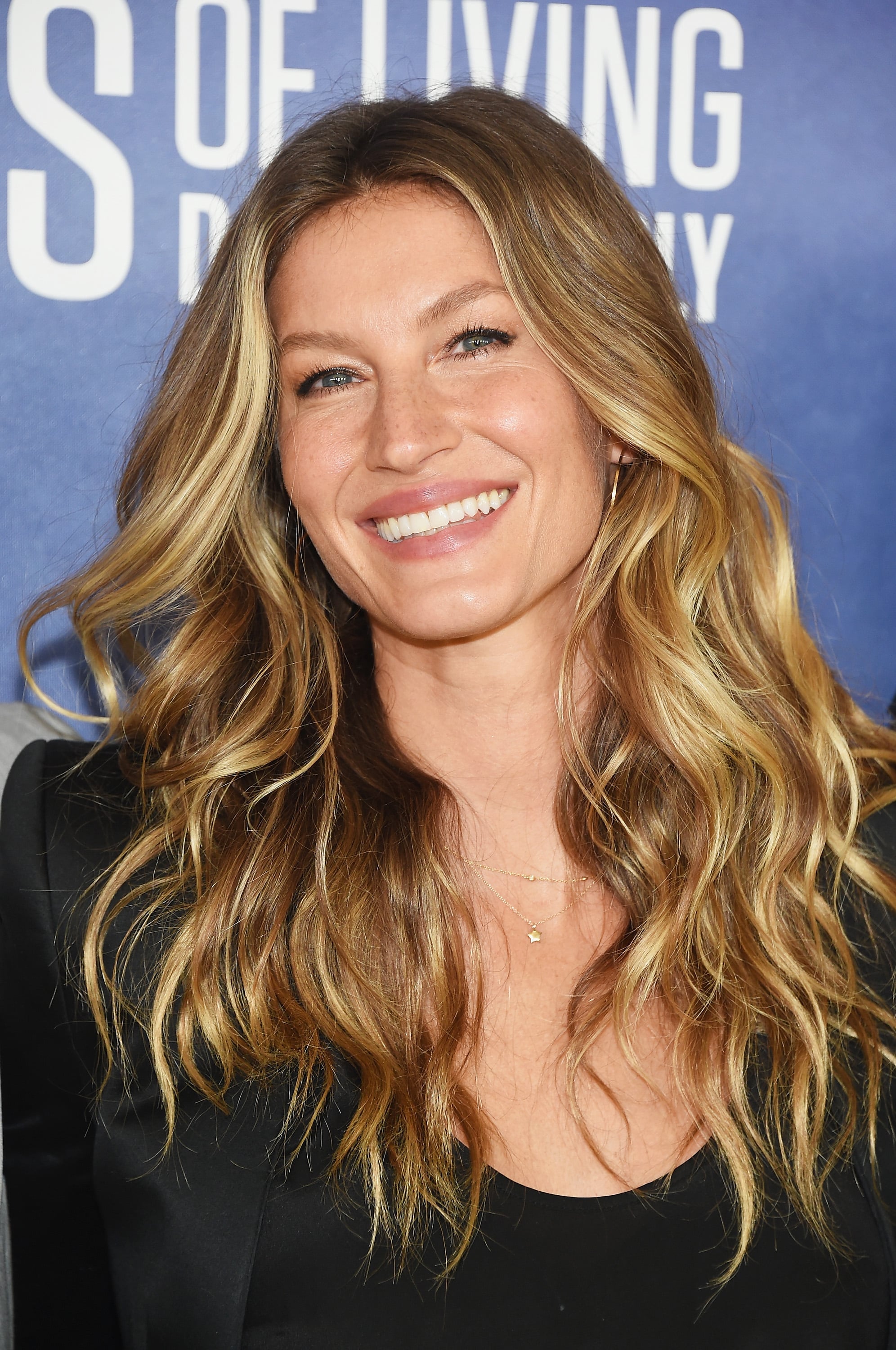 I'd be very surprised if you haven't considered getting balayage at least once during the past few years. The of-the-moment hair colour has dominated social media for as long as we can remember, but we're still loving it. The versatile hue works for all hair lengths and colours. We've seen countless gorgeous midlength balayage styles, rainbow styles, and multiple ways to wear brunette balayage.
We've tapped into the expertise of Jack Howard, a London-based celebrity hair colourist and L'Oréal Professionnel UK Colour Spokesperson and the main man that brought balayage to the UK. If you thought you knew all there was to know about balayage already, think again.
What is balayage?
"'Balayage' is a French word meaning 'to sweep or to paint'" which is exactly how the dye is applied. The colour is hand-painted by the colourist placing the dye exactly where the sun would hit the hair, allowing for a natural, sun-kissed finish. This natural finish is very different to "traditional foil highlights, which are quite uniform and stripy. Balayage gives softer, less noticeable regrowth lines with the principal idea being less is more." Jack says that balayage is "often thought of as new, but [he has] been doing it for over 20 years and taught it on four continents to thousands of hairdressers; it's continually evolving and always bespoke."
Method
"Classic Balayage pieces should be very close and soft at the root leading to a thicker highlight at the ends of the hair. Balayage is applied on the surface of the section and not saturated through the section until the very tips" to create the soft finish. Jack also notes that professional cling film is used to keep the coloured pieces of hair separate, rather than using foils as you would for traditional highlights. "Because it's hand-painted, your colourist can choose the placements to best complement your haircut, skin, and features, so it looks really natural rather than actually coloured."
Jack says balayage falls into four categories: Creative, Classic, Micro, Californian. Classic balayage, as described above is, "saturated at the ends and product is loaded in the midlengths, feathered up to the root, and spread down over the surface of the section for a seamless finish." Creative balayage is applied similarly to classic but "the difference here is that whilst we spread the product down to the ends, we only feather slightly for a more subtle finish." Micro balayage is achieved by saturating the ends, loading product just above this and feathering up. Finally, California is a much heavier incarnation of this application; still very soft at the root but with much more coverage."
Who can have it?
Anyone! Jack says, "it works on all hair lengths and types. You can go supersubtle or push it to extremes using something like #MyColourfulHair by L'Oréal Professionnel, which lets you have fun with colours that easily wash out. The great thing about balayage is that one size doesn't fit all." Perfect for those hesitant about trying a completely new colour who still want to switch up their natural shade.
What colours are available for balayage?
"It's suitable for any base colour as it's tailored to you. There has definitely been a preconception that balayage is just about adding blonde pieces, but that's not the case at all. The first thing you should do is chat with your colourist about your options — they'll be able to tell you what will suit your skin tone. There are so many great shades out there, some warm, some cool, so always have a consultation to ensure the colour suits you. Have a look on Pinterest or Instagram at the balayage hashtag."
Maintenance
Possibly the best part about a balayage hairstyle is how low-maintenance it is. "For many women, highlights are too time-consuming, and I personally feel colourists who spend 90 minutes doing a full head of foils are making colour a chore unless that's the look you really want. Balayage is great because not only is it speedy, meaning you don't have to sit so long in the chair, but it grows out beautifully, meaning less maintenance, so fewer frequent appointments. Foils need to be redone every six to eight weeks, yet balayage can easily last 12 to 14 weeks." Jack says that some of his clients only have it done twice a year!
Balayage can be such a quick colour job that Jack has created a colour menu called "Balayage-to-go" with five dye choices that can be done in as quick as 15 minutes. Ranging from the Poppy Delevingne—inspired "New Yorker" in 15 minutes to the "Rio" (this is the colour I have and love), which is contouring for the face, adding a few lighter pieces to frame the face.
Cost
The cost obviously ranges in price from hair length to salon. Jack say, "balayage with me starts at £140 for that six-piece look, but all salons are different. I've trained thousands of colourists all around the UK and worldwide, and it's become a staple on the salon menu so you should be able to find someone nearby — I recommend having a look on Instagram to see their work." And remember, with all hair colour, it is worth spending more for a better colourist. Hair colour is hard to fix once the damage has been done, particularly when it comes to balayage.
Image Source: Getty / Michael Loccisano