What Do You Do About a Broken Nail?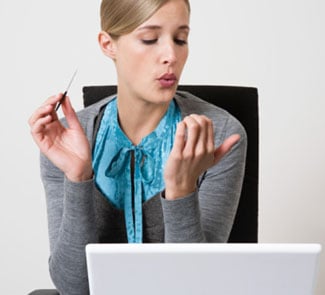 Dang! You've got the perfect manicure and then out of the blue, you catch your nail on something and it breaks almost all the way off.
You have a choice: You can either leave well enough alone and just file it down, so that it blends in with the rest of your nails, even though it's going to look oddly shaped compared to the others. Or you can cut it so that the entire nail is shorter than the rest of your fingernails, or you can glue it back on and hope that it stays put until the nail grows out.
I choose none of the above every single time as I have zero self-control and always wind up ripping it right off, destroying not only being able to salvage the shape but the polish as well. What do you do with a broken nail?