What Has Been Your Favourite Nail Trend of 2011?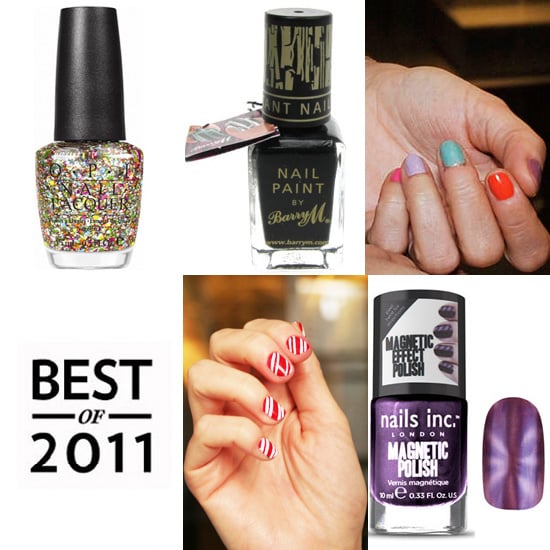 Nail art has been taken to a new level this year and celebrities have jumped right on the bandwagon. Playing with nail colours and patterns is a fun way to spice up your outfit and keep you looking and feeling trendy all without having to make a big investment considering that most manicures last around a week. We know that Lauren Conrad is a big nail trend junkie and even Helena Christensen sported the rainbow nail look earlier in the year. I've recently heard about girls painting their ring finger nail another colour instead of wearing an engagement ring or wedding band — now there's a beauty statement!
Check out past stories about seasonal styles of nails, magnetic polishes, the textured or shatter nail trend style and even confetti nail varnishes that are especially fun for the Christmas and New Year season. Vote on your favourite nail look from 2011 below!