What Is Milia?
Stop Right Now — Those Bumps Under Your Eyes Probably Aren't Whiteheads
As POPSUGAR editors, we independently select and write about stuff we love and think you'll like too. POPSUGAR has affiliate and advertising partnerships so we get revenue from sharing this content and from your purchase.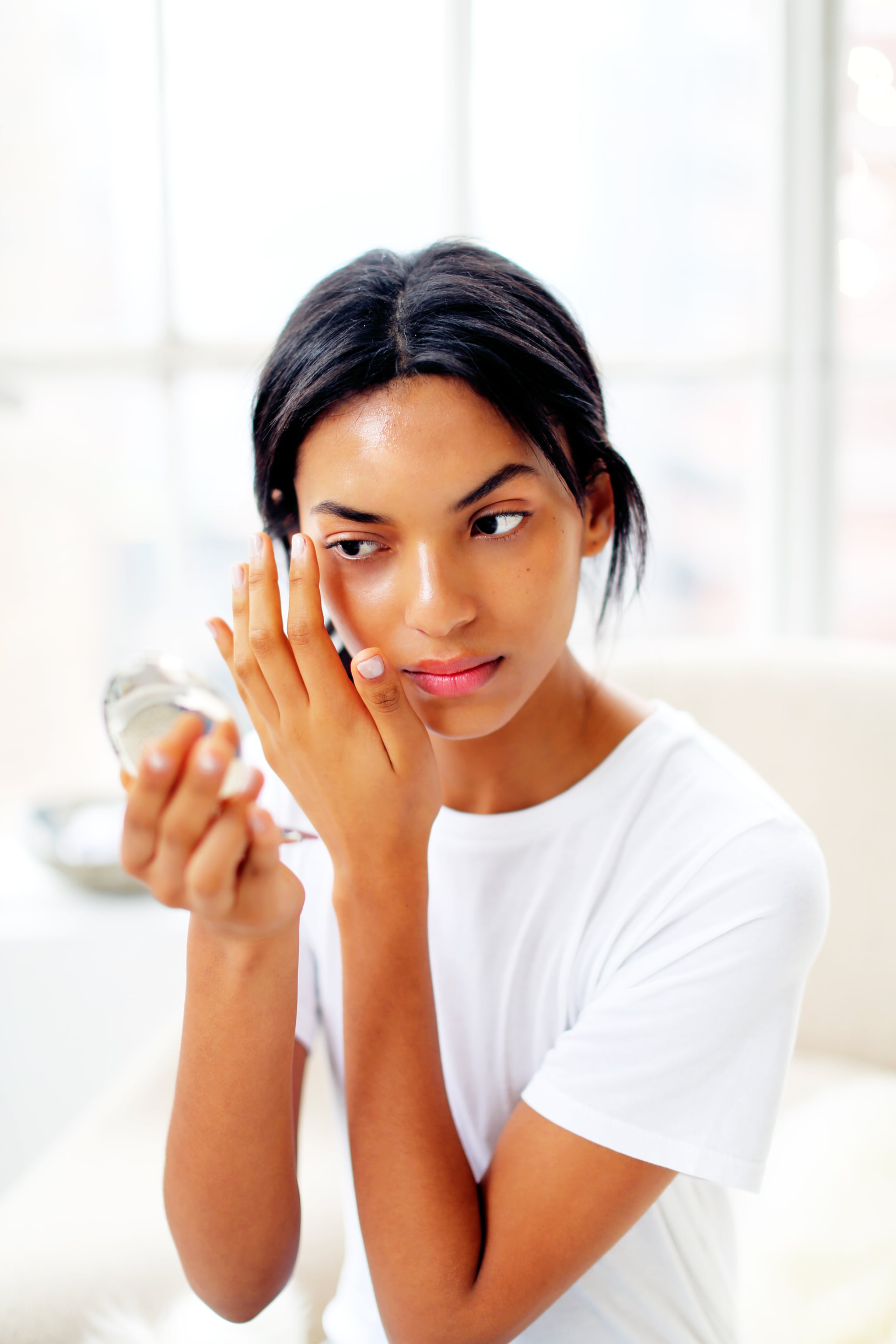 Milia, aka those little white bumps that often appear around the eyes and cheeks, are a total pin. Here's what we do know: don't try and remove them at home! As one editor found out, taking a needle to your face is not the way to tackle these little bumps. Now that's cleared up, we wanted to know exactly what milia are and how we can get rid of them safely. So we reached out to cosmetic dermatologist Dr Nyla Raja to help us figure out how to tackle these pesky bumps.
What causes milia?
Dr Nyla says "the cysts occur when keratin becomes trapped beneath the surface of the skin. Certain types of milia can be caused by autoimmune issues; however, most of the time, it is just trapped keratin. They are also commonly confused with whiteheads, but the treatment plans are completely different." Milia can occur in people of all ages, but are actually most common in newborns; however, this type of milia typically clears in a few weeks.
What's the difference between milia and whiteheads?
The two may look similar, but they are very different, as is the treatment. Milia should under no circumstances be popped or removed at home, which may result in scarring that looks worse than the milia itself.
How to prevent milia?
There's no surefire way of preventing milia completely, but there are things you can do to help. Dr Nyla says "the best form of prevention for milia is regular gentle exfoliation, which ensures that the skin is kept free of any components that can cause milia." Gentle exfoliation is best, meaning no harsh scrubs but acid products instead. We like to use toners with glycolic acid like Pixi Glow Tonic (£18) or Nip and Fab Glycolic Fix Pads (£15).
What's the treatment for milia?
Dr Nyla recommends "a deep cleansing treatment with a dermatologist is the best form of treatment for stubborn milia. I recommend the profacial as it involves extraction, which will dislodge the milia." As well as this, use exfoliation and reduce irritation to the eye area.
Image Source: POPSUGAR Photography / Emily Faulstitch
Product Credit: Everlane T-Shirt