In What Order Do You Apply Your Makeup?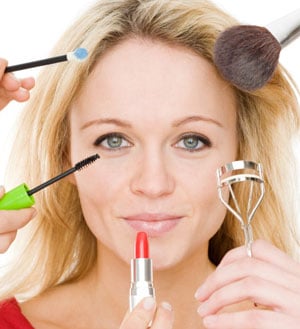 Do you stick to the same routine when applying your makeup or do you change things up every now and again? I admit, I'm a creature of habit. I start with a primer, add some foundation followed by concealer, powder, bronzer, blush and a luminiser. Then I work on my eyes, beginning with shadow and ending with mascara, and my lips get saved for last.
Wow, it's actually embarrassing to write this all out as I feel quite type-A talking about my makeup regimen. So now that I've shared something personal with you, tell me in what order you apply your makeup by voting and/or leaving a comment below!