What Is Your Worst Beauty Habit?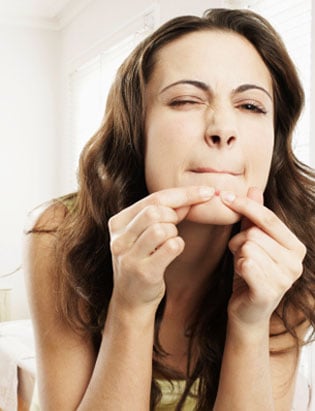 It's confession time ladies. Who of you out there is guilty of a beauty crime? It's hard to stay away from blackheads, milia, and red spots on your face, but we all know by now that picking at them only makes things worse. Yet, how many of you still take to your skin with your pincers?
Or, how about biting your nails, overplucking your brows, or, heaven forbid, even going into an actual tanning bed — yes, they still exist!
Vote below if any of these bad beauty habits apply to you, and leave a comment letting all of us know what beauty crimes you've recently committed.