Why Facial Oils Like Rosehip Are So Good for Your Skin
Why Facial Oils Are So Good for Your Skin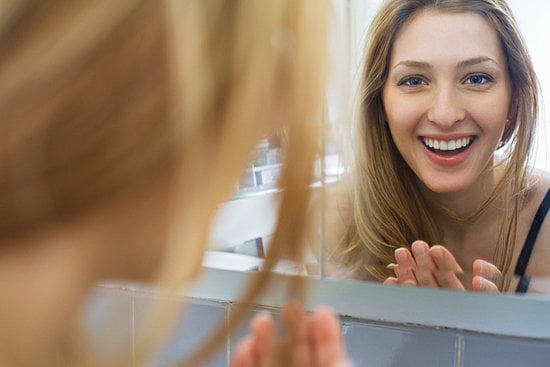 Facial oils have been getting a lot of press recently, with Miranda Kerr extolling the virtues of rosehip oil, and Emma Stone revealing her penchant for grapeseed oil. But what is so great about these kinds of products? Corinne Morley, in-house beauty expert for New Zealand natural skincare brand Trilogy, has given me the lowdown on how facial oils work. She said:
"The superfine consistency of pure plant oils like rosehip means they are more readily accepted by the skin. The molecular structure of these oils is similar in design to the sebum our skin produces, so they don't clog or irritate pores like mineral oils can, and allow quick absorption of natural actives. The high concentrations of essential fatty acids (omegas 3 and 6) in certified organic rosehip oil deliver intensive nourishment and effective hydration, helping to improve the health of the skin, while leaving it soft, supple and glowing."
To find out everything you ever wanted to know about these elixirs — why they're so good for your skin, who can use them, why they're so popular, and how to use them — read more.
Why are facial oils are so good for your skin?
Facial oils are a great way of delivering active ingredients to your skin. They provide dry skin with an extra layer of nourishment under a moisturiser and help to balance the skin's natural oil production for those with an oilier complexion. Facial oils nourish the skin as well as helping to repair damage, including scarring from acne.
Why they have become so popular recently?
Facial oils are seeing a huge surge in popularity worldwide and I think this is due to people demanding more from their skincare. Facial oils penetrate the skin and are packed full of natural actives. Trilogy's Certified Organic Rosehip Oil (£16.50) is a real example of science meeting nature – this high performing oil is the most prized of the 'seed' oils with its remarkable 80% essential fatty acid content and its potent mix of antioxidants and vitamins which offer the skin the nutrients it needs to stay beautifully healthy as well as deeply moisturising the skin to soften, smooth and protect. With everyone on the search for the youthful glow of an A-list star, facial oils increase moisture, reduce wrinkles and improve skins smoothness – all of which contribute to radiant skin.
Who can and can't use them?
Everybody can use facial oils! It is a common misconception that facial oils are just for dry skin, however people with oilier skin can use superfine oils like Rosehip to balance their skin's natural oil production. Facial oils will not leave the face looking shiny as they are fast absorbing and nourish the skin from within.
Do they replace serum?
Facial oils do not necessarily have to replace a serum in one's skincare regime but a facial oil such as Trilogy's Rosehip Oil Antioxidant+ (£26.50) can certainly be used as a serum. Packed full of antioxidants including Lycopene this wonder oil nourishes the skin and helps to repair past damage as well as prevent future damage too. The addition of red berry super antioxidants in the formulation we have trademarked, Rosapene, addresses this need and has, we believe, made this product the "everything-your-skin-needs" beauty oil.
How they should be used in general?
It is best to apply a facial oil when the skin is slightly damp, either with water or a hydrating mist such as the Trilogy Hydrating Mist Toner (£17.50). Doing this will allow the oil to glide onto the skin and absorb quickly. Facial oils can be applied in the morning with a moisturiser or at night in place of a night cream and 2-3 drops will be plenty to nourish the skin.
Source: Thinkstock