Why You Should Try a Dry Haircut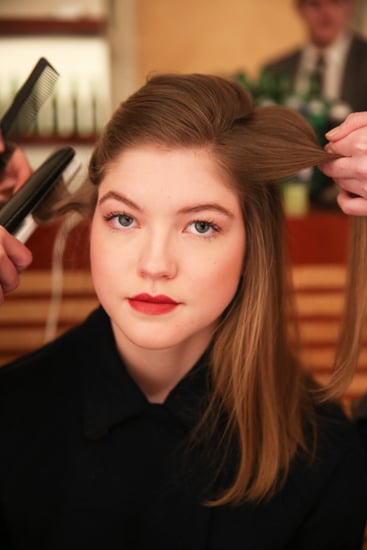 A trip to the hair salon for a trim or a full-on cut almost always includes a massaging shampoo and conditioning session, but what your stylist probably doesn't do next is actually dry your hair before running scissors through your strands. Such is not the case for stylist Eiji Yamane, who is perfecting the art of the dry haircut at his New York salon, Eiji. He learned the pioneering technique under the late John Sahag, and he explains why the dry-cut is a better option.
"The dry-cut is known for its ability to sculpt, shape, and save time on styling," Yamane explains. He starts off with wet, cleansed hair, and analyses the client's strands from a wet state to a dry state as he blow-dries the hair. This enables a stylist to better assess texture, movement, and how the hair naturally falls, which makes for a much more customised cut for each individual's needs.
Once the hair has been dried and assessed, Yamane then runs a flat iron through the hair to help seal the ends while cutting. During this process, he comes up with a cutting plan. "Dry-cuts are tapered at the end, so there is a no demarcation or defining line," he explains. "No cut is ever the same and the style only improves while cutting your hair dry." For curly-haired folks, using a flat iron depends on each client's needs.
Yamane has also been educating stylists in Washington, Chicago, and Boston on the dry-cutting technique, and hopes to expand to more cities. Once you do get a dry haircut, Yamane recommends returning after three months for upkeep or one month for clients with shorter hair.