Wimbledon Recap: Who Is Kim Sears and How Can You Get Her Blowout?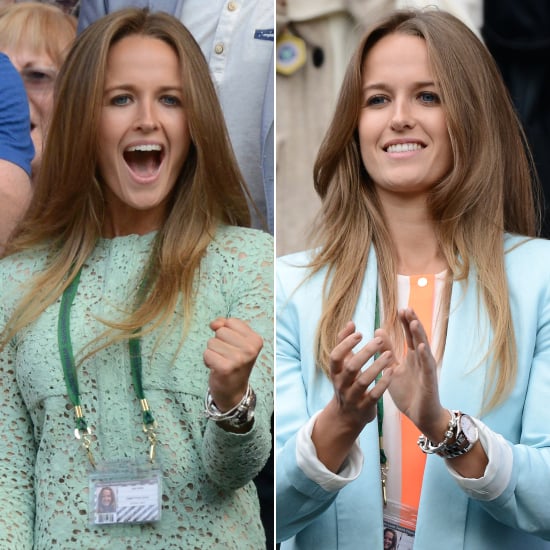 Andy Murray may have won Wimbledon, but we're still left wondering one thing: how can we score his girlfriend's phenomenal blowout? Kim Sears, Andy's longtime love interest, was spotted in the stands throughout the competition, cheering him on and never without her hair perfectly coiffed. Even London's rainy days didn't faze (or frizz) her style. Already her enviable mane has been compared to the likes of Kate Middleton's gorgeous locks. Although we can't promise Kim Sears results, here are a few tips to getting your best blowout at home:
Hang dry.You'll get the best blowout if you don't start with soaking strands. Use your fingers to dry hair to about 80 percent, then it's time to go in with a brush to style.
Protect and defend. If you've got colored hair (like Kim's slight ombré ends), you'll want to spritz your hair with a heat protectant first. Try running a dab of Aveda Smooth Infusion Smoother (£19.50) through each section before applying heat.
Bypass tangles. Sure, the professionals may wield a round brush with ease, but it's harder to maneuver the curves alone, especially with lengthy hair like Kim's. Instead, find a paddle brush with a curved base. That way, you can still get a slightly rounded shape and volume without the tangles and contortions.