Woman Responds to Request for Nude Photos With Makeup
If You Get Asked to Send "Nudes," Do What This Brilliant Makeup-Lover Did
As POPSUGAR editors, we independently select and write about stuff we love and think you'll like too. POPSUGAR has affiliate and advertising partnerships so we get revenue from sharing this content and from your purchase.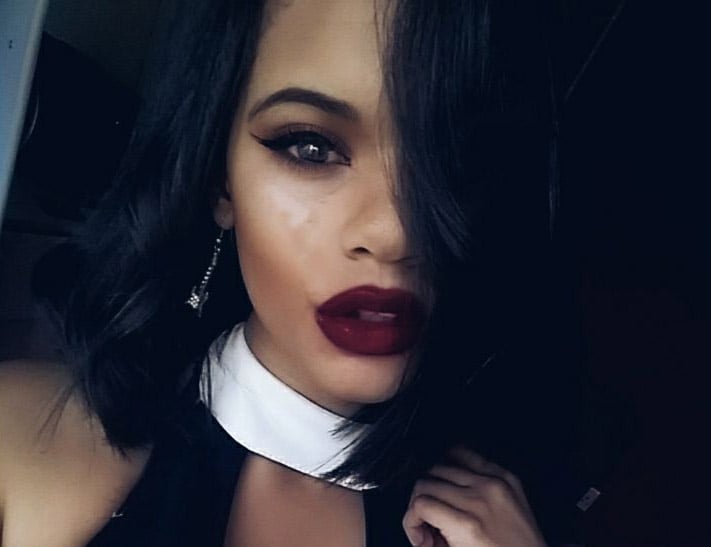 Image Source: Nicole Moses
If you are a woman on the internet, you've likely been on the receiving end of a few unsolicited propositions. Random men slide into your DMs wanting to "get to know you more" or, even worse, asking you to "send nudes." Nicole Moses, a university student in Cape Town, South Africa, knows this experience all too well. She came up with the most clever response by using beauty products.
She posted her latest exchange on the Beauty Book closed Facebook group. When someone messaged her on Facebook asking her for photos of lingerie, she responded with an image of NYX's lingerie collection. You'd think he got the message, but he kept going.
"Lol I meant like nudes," the guy responded. So, Nicole sent a photo of Maybelline's The Nudes eyeshadow palette. When the desperate creep then requested "naked???" she sent Urban Decay's Naked palette. Brilliant.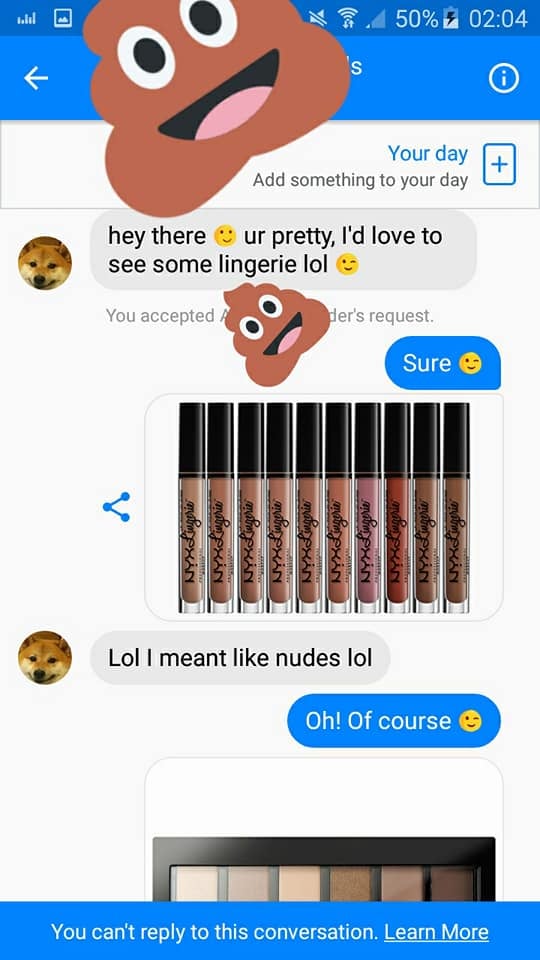 Image Source: Nicole Moses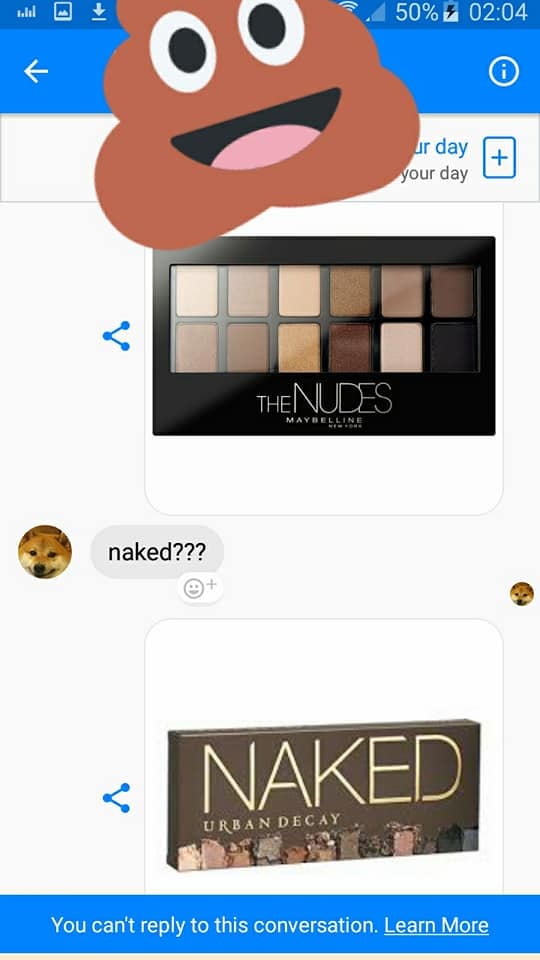 Image Source: Nicole Moses
"It was a completely random request, I was just checking my messages last night and saw this one, and as someone who has had up [to] here with random guys asking for nudes, I decided to have a little fun with this one," she told POPSUGAR. "After I sent him the Naked palette, he blocked me! 😂 Well, can't say I didn't give him what he asked for."
She continued, "I'd urge every woman to show these losers that we don't take their crap anymore." So, next time you find yourself in this unfortunate position, definitely take a cue from Nicole, and use that makeup knowledge to your advantage. It'll ward off gross internet randos and, at the very least, guarantee you a good laugh.