Women Are Going Grey Earlier Than Ever
The Daily Mail had an interesting article this morning about young women going grey earlier than ever before. In fact, haircare guru John Frieda, even has a catchy new name for this group of ladies called GHOSTS; Grey Haired Over Stressed Twenty Somethings.
Apparently, 32 per cent of British women under the age of 30 have started turning grey, which most of them attribute to stress. This number is quite shocking when you look at the statistics 20 years ago, where only 18 per cent of the population under 30 was grey.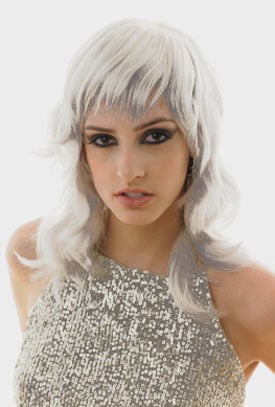 Women who turn grey young seem quite quick to cover it up and dye their hair either at home or professionally in a salon, however men who go grey young are often called a Silver Fox or 'distinguished-looking'. In fact, take this fun quiz to see if you can guess which gorgeous guys are actually grey-haired.
Nicola Clarke, Creative Colour Director for John Frieda said, "In recent years, I've definitely noticed an increase in younger clients coming into the salon asking for colour to cover their grey. It's not unusual for me to see a client aged 25 with grey hair, and frequently they do put it down to stress."
Do you believe that grey hair is correlated with the pressures of life, or do you think it has more has to do with genetics?