Wonder Woman Nail Ideas
Take Girl Power to Your Talons With These Wonder Woman Nails
The release of Wonder Woman has us feeling all kinds of girl power, and what better way to celebrate than with some kickass nail art from the baddest nail gals in town? WAH London has teamed up with Wonder Woman to create a manicure inspired by the film's artwork. The artwork embodies Diana's journey in becoming Wonder Woman on an epic action adventure from director Patty Jenkins.
The manicure incorporates the infamous WW logo from the comics, surrounded by glitter, marble, stars, and gems. The technique may not be for the average nail art novice but you can always focus on a killer accent nail incorporating the yellow and black colour combo. Because who said you can't be a fierce warrior with glitter nails?
Start practising your nail art and get down to a cinema to watch the film, and if you're feeling really inspired why not try out a Wonder Woman makeup look?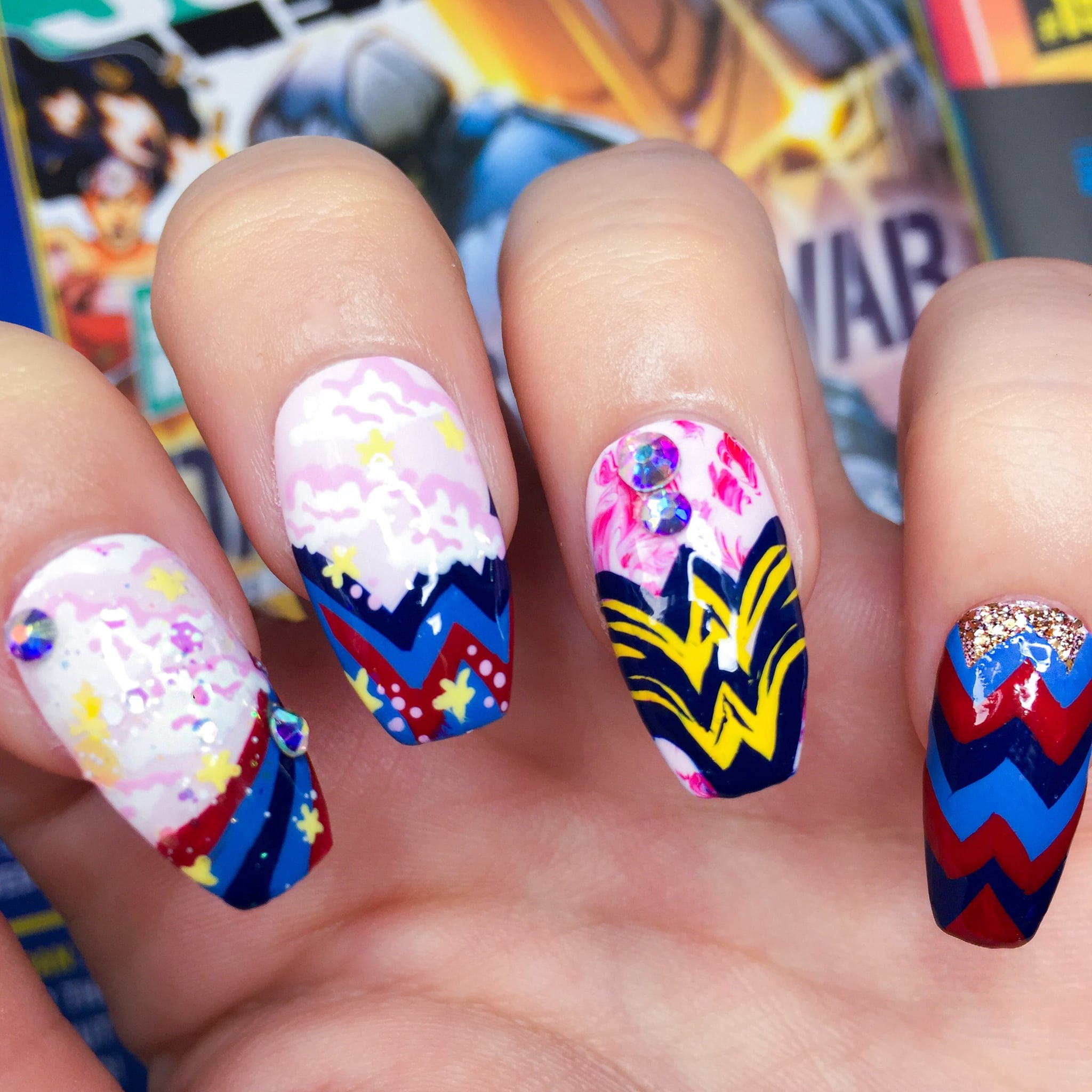 Image Source: Courtesy of WAH London