World's Oldest Perfume Quelques Fleurs
Quelques Fleurs by Houbigant, The World's Oldest Perfume
Ever notice how certain scents take you back in time? I'm having a pretty powerful olfactory memory moment right now, as I've just unwrapped a sample of Quleques Fleurs L'Original perfume from luxury perfumer, Houbigant. My bestie from nursery wore this unforgettable fragrance throughout our Uni years together. Its almighty aroma contains over 300 floral notes, the scent is heavy, complicated and extraordinary.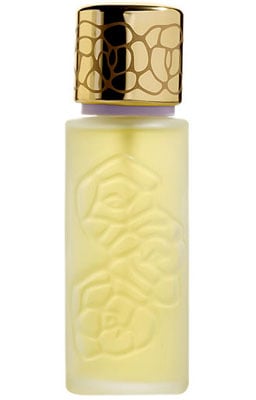 Quelques Fleurs has quite a compelling story. To wear it, but not know its history would be a shame, so allow me to enlighten you.
Developed in 1912, it was the first multi-floral note fragrance to enter the commercial market. Houbigant is the oldest French fragrance house who sold to Marie Antionette, Napolean and Queen Victoria. It contains over 300 types of flowers and uses 15,000 flowers to create one ounce of parfum. Quelques Fleurs was the inspiration for Chanel No. 5 which launched in 1921. It was discontinued in the 50s, and then reintroduced in 1985 as Quelques Fleurs l'Original. According to the Neiman Marcus website in America,

"The true Quelques Fleurs formula has never been published. An ancient formula still kept in the family archives, this fragrance will never be duplicated."
Despite memories of my pal are flooding in right now as I take a long, slow breath, this is an extremely weighty fragrance that I would only feel right recommending to someone looking to get noticed. Think of it right up there with Opium, Chanel No. 5 and L'heure Bleu. For those of you turned on by Quelques Fleurs, but are perhaps looking for something a little softer, I urge you to explore its sister fragrance, Quelques Violet. What's your favourite special scent?