Would You Get Your Beauty Treatments at Tesco?
It has just been brought to my attention that Tesco, everyone's local grocery will now be offering manis, pedis, haircuts, colouring and waxes — and you don't need an appointment to get in! Imagine waiting for your ham to be sliced whilst getting a blow dry? All of this makes me laugh, however, it is also quite convenient, especially for those of us with little free time. Apparently Tesco understands this. Andrew Carpenter, Tesco beauty category manager, said,

"We know beauty treatments are very popular with many people these days, and we feel the convenience of great value and quality services, from manicures to full waxing and styling, could be a success with customers."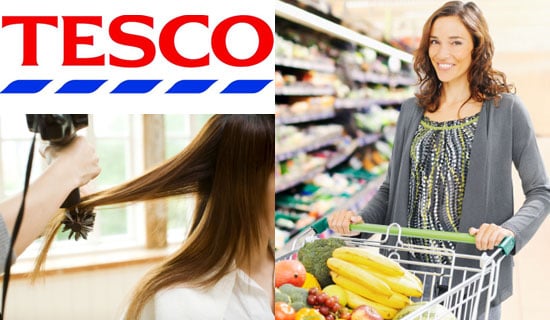 It will cost £20 for a cut and dry, £15 for a shampoo and cut and £12.50 for just a plain haircut. A half leg wax is £10 and a full leg wax will set you back £15. Will you be beautifying at Tesco anytime soon?