Wunderbrow Eyebrow Gel Review
This $17 Eyebrow Gel Is Going Viral on Amazon — It Fills Sparse Arches in 2 Minutes
As POPSUGAR editors, we independently select and write about stuff we love and think you'll like too. If you buy a product we have recommended, we may receive affiliate commission, which in turn supports our work.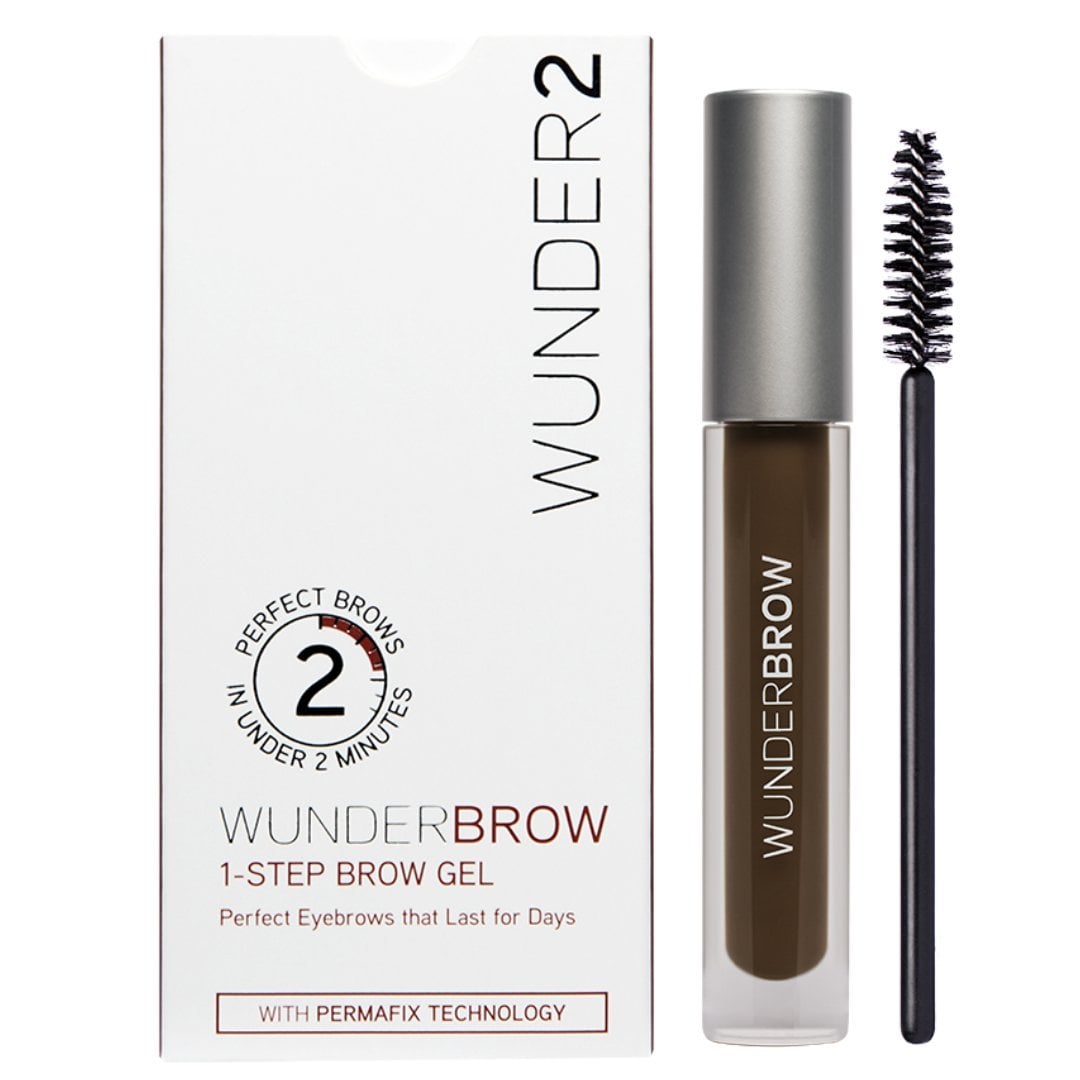 If you have sparse or overplucked eyebrows, we have discovered a game-changing product. This Wunder2 Wunderbrow Eyebrow Gel ($17) has gone viral on Amazon, and for good reason. It has over 10,000 reviews on the site with tons of customer photos that show the impressive results.
Wunderbrow comes in a tube that looks like mascara. It comes in five colors: blonde, brunette, auburn, black/brown, and jet black. The formula is a blend of hair-like fibers combined with pigments that are designed to fasten onto skin and hair. Once you apply it, users claim it can last four to five days. It's totally water-proof and budge-proof — the only way you will get it off is with soap or makeup remover.
Applying the product is quite easy; it only takes a couple minutes. Wunderbrow comes with a brush, but most people like to use their own angled brush to apply it. All you do is fill out your brows the way you'd like them, and you're finished. It's truly that easy.
"I was somewhat skeptical when purchasing this product, but it had good reviews so I figured I would give it a try" one customer said. "I have somewhat uneven, over-plucked eyebrows . . . I tried this product and was sold from the first use. My eyebrows now look fuller and more defined, and I don't have to be worried that they will rub off. I also love how natural they look! No more "Crayola eyebrows" here. I cannot recommend Wunderbrow enough!"
If you're looking for a hassle-free way to make your arches appear fuller, this is the stuff. We love how long it lasts and how pleased customers are with the results. Are you going to give this gel a shot?