YSL's Innovative Tie & Dye Nail Varnishes for Summer
Would You Be Into Buying Tie & Dye Nail Varnish?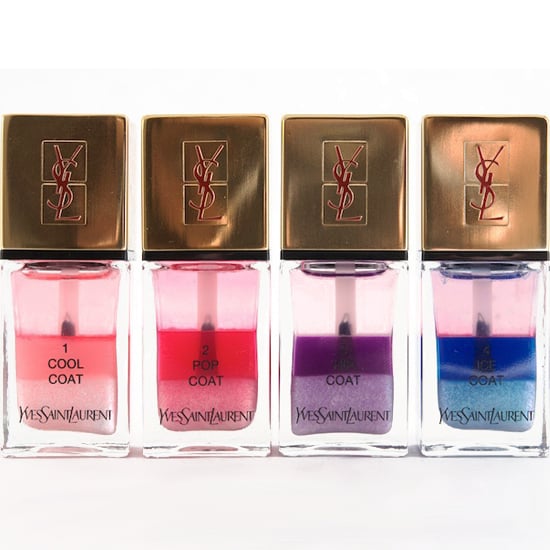 YSL has topped themselves the industry this season, literally, by introducing a new top coat called Tie & Dye (£21). Perfect for Summer, it comes in four shades of purple, blue, orange and Pop pink. What makes this topcoat so unique is that it is comprised of three different layers in one bottle that allows you to create different effects on your nail.
The bottom layer is a glittery frost, the centre layer is a sheer colour (to coordinate with each of the opaque nail varnishes in the Summer range) and the top layer is your average translucent topcoat. Worn over any old lacquer, it will jazz up your everyday colour, or you can shake the bottle for extra shimmer. For more fun ideas on how to wear Tie & Dye, watch our beautiful editors on our sister site in American talk about a multitude of options.
What's your take on Tie & Dye? Is it to die for, or is it essentially a shimmer topcoat?