If You Could Name Your Own Beauty Products, What Would You Call Them?
What Would You Call Your Own Line of Beauty Products?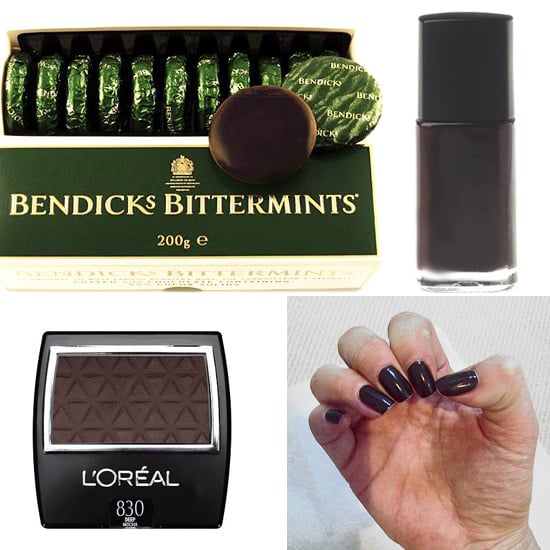 I recently tried on a shade of nail varnish that I loved. The super-dark brownish-red shade looked a bit goth in the bottle, but I decided to go for it anyway and really liked the result which showed hardly any trace of bluish-red at all. The next day I was eating a Bendick's Bittermint and realized it was the same exact colour as my nails. No wonder I liked the shade so much — subconsciously it must have reminded me of my favourite British candy!
It also got me thinking how yummy sweets and beauty treats are two of my favourite genres to shop for and what a fun it could be to name a range of cosmetics after candy. If you were in the position to name beauty products of your own, what would you call them?