Are You Tempted to Dye Your Hair Red For Autumn? Would You Be a Redhead for Fall?
Are You Tempted to Go Red This Autumn?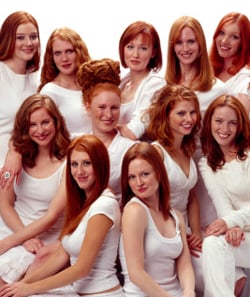 I think it started after seeing a super fiery haired Lily Cole on the cover of French Playboy. However, it could have been spotting trademark redhead Karen Elson strutting her stuff at the Zac Posen show in New York, that made me want to dye my hair red. Either way, I'm seriously considering becoming a Jessica Rabbit lookalike for autumn.
There's something extra beautiful about red-haired women in autumn, maybe it's because the shade complements the falling leaves. Red hair has that naturally rare quality that give it both stand-out and earthy appeal. Whether a pale auburn or the dark red or '90s supermodel Linda Evangelista, there is something undeniably appealing about red hair.
How about you, are you tempted to go red this autumn?