Your Mind Will Be Blown by Alexa Chung's Shocking Hair Icon
Your Mind Will Be Blown by Alexa Chung's Shocking Hair Icon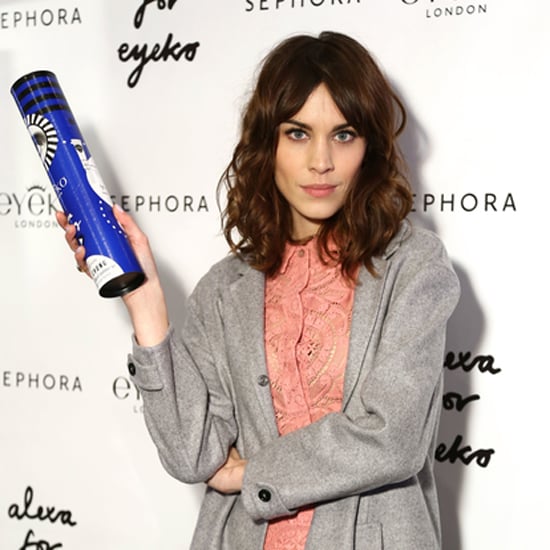 It's hard to talk about Alexa Chung without imagining her too-cool-to-care bedhead and gamine cat-eye liner in your head. The model/TV host has a look that everyone has tried to emulate at least once (come on, admit it), and now we actually might have a fighting chance. In her new role as creative director for Eyeko, Alexa has released a limited-edition collection that includes a liquid eyeliner and a mascara to help achieve her almost-too-perfect liner look.
We caught up with Alexa at her collection launch at Sephora in New York and chatted about the Spice Girls, wonky eyes, and who she'd trade her iconic mane with for a day. Keep reading for the lowdown.
POPSUGAR: So let's talk about the cat eye. What are your tips, and how can your kit with Eyeko help people who are cat-eye-challenged?
Alexa Chung: To be completely honest, it took a lot of practice. It's just about doing it as many times over as you can manage without your skin completely degrading beneath the pen tip. The great thing about this particular kit is that the pen we've chosen — the eyeliner that they've developed — is the easiest one. That's what attracted me to Eyeko in the first place. The felt-tip pen is the easiest to draw with.
If you start with the flick bits first, you can measure them before you fill in the rest of the eye. If you do the outside section first, you can match them, which is good for those people with wonky eyes like me.
PS: That's so smart!
AC: I think that's the easiest thing to do. Oftentimes, as well, I'll get the pen and do a 45-degree angle from my eye, and that's where the flick should be.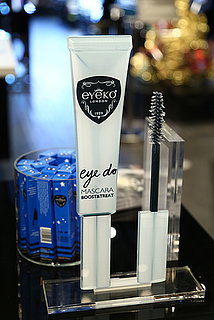 PS: So I read your book It — and loved it — and you talk about the Spice Girls. So the obvious question is who is your favourite Spice Girl?
AC: At the time, Geri because she seemed the most brazen of them, and so as a teen I was really fascinated by boobs and ass. I was just like, "Wow, what a voluptuous woman!" It's your waking thought when you're 12, just like, "I'm going to have boobs one day? That's crazy!" So I thought she was sassy.
Now, looking back, I'm a VB [Victoria Beckham] fan. She's very inspirational and I love how she's moved seamlessly from a '90s pop group to a serious power player within the fashion industry. That's girl power. And she had a great bob.
PS: Yes, she did. Speaking of the bob and how iconic it is, people say you have iconic hair. How do you respond to that?
AC: I say, "You haven't Googled me for a while!" A girl got a bob the other day, a friend of mine, and she went to the hairstylist and they said, [imitating an American accent] "This is super in right now, like Dianna Agron has one and Alexa Chung!" And I was just like, "I haven't had a f*cking bob in four years! What are they talking about?"
PS: But even now people say your hair is just supericonic. It's got to be weird to have "iconic hair."
AC: I think to have iconic anything is quite strange. I can't really identify with that on a daily basis.
PS: So if you had hair like a Lego person and could just pop it off and swap it with anyone, who would you pick?
AC: Cher, 1969.
PS: That's amazing. Why?
AC: It's so thick and long and jet black and completely straight. It wouldn't suit me, but I think how wonderful it would be to have Pocahontas hair for the day.