Yu-Be Multipurpose Moisturiser From Japan Review
Yu-Be Cream Does the Job of 10 of Your Other Products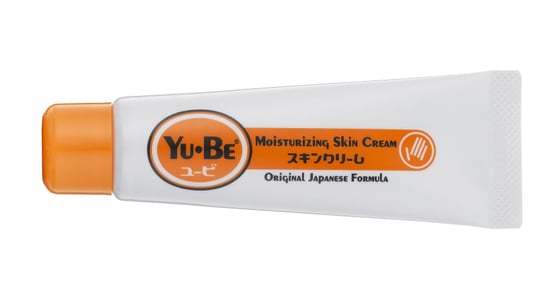 If your beauty bag is bulging from the weight of too many creams, lotions, and potions, why not downsize with this multipurpose miracle cream? Perfect for travelling, Yu-Be Moisturising Skin Cream (£14) will do the job of about a dozen other products, from cuticle cream to primer. It even subbed for a blister plaster during one fateful shopping trip in new shoes!
The trick is the thick, waxy consistency and high levels of glycerin that help lock in moisture. It's a simple product with few ingredients, but it definitely does the job. A little goes a long way, and thankfully it doesn't have the greasy feel you get from some rivals. No wonder it's a bestseller in its native Japan.
If you do find yourself getting addicted, Yu-Be cream also comes in 70g tubs (£14), but we love the tube for easy application and portability.