The Budget-Friendly Buys Worth Browsing When You're Ready to Update Your Beauty Routine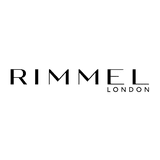 Ready to revamp your entire spring beauty routine? We've partnered with Rimmel London and Max Factor to bring you the best budget-friendly buys.
With social distancing in effect, your spring might be looking a little different this year. While not many people are seeing all of your new outfits, and you're missing your running buddy, there's still one part of your life you can totally update for the new season: your beauty routine.
Admit it: you've definitely been online shopping more than usual, which means you're feeling a little extra inspired to renovate every corner of your beauty regimen. Lucky for you, we've found everything you're looking for from brands like Rimmel London and Max Factor, to Clairol and Sally Hansen. Better still, everything will comfortably fit within your budget.