Hairstylist Andrew Fitzsimons Launches Products at Primark
The Kardashian-Jenners' Hairstylist Just Launched Products at Primark, and They're All Under £4
For his first product range, Irish-born hairstylist Andrew Fitzsimons — whose main clients include Kylie Jenner and all three Kardashian sisters — has returned home. "I work in LA now, and I could have created a something there, but it was important for me to come home and launch something in the UK and Ireland." And to do that, he paired up with Primark, who helped him develop a comprehensive collection that's made up of treatment products, wet-and-dry stylers, scrunchies, and tools.
"I've travelled everywhere, to every climate, been around every hair type, and done every type of job. So for me — as a person who is in the beauty industry and loves the beauty industry and is totally obsessed with products — it was really incredible to use everything that I've learned over the years to create this collection," Fitzsimons said at the launch event held at the Mandrake Hotel in London.
I always wanted to create a very inclusive range that anybody could use and everyone could afford.
"As someone who grew up in Ireland and was quite poor and who went to Penneys to buy everything, Primark felt like the perfect home for where I wanted my products to live because I knew that they were able create quality products at a price that everybody could afford," he added. "It was never in my mind to create a very exclusive, very expensive range of products that only a certain amount of people could buy — that was never something I wanted to do. I always wanted to create a very inclusive range that anybody could use and everyone could afford."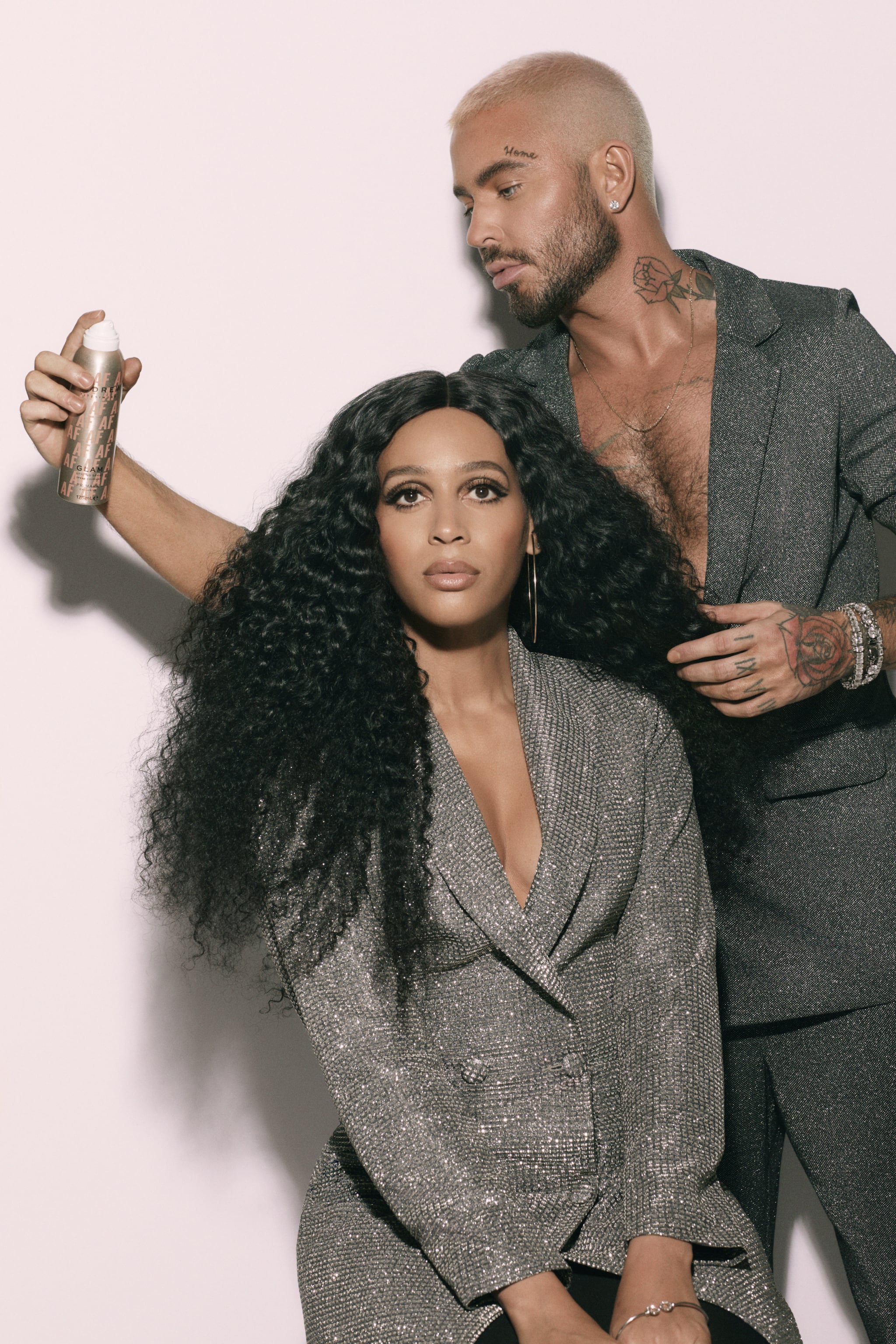 Image Source: Primark
And the products are crazy affordable. Fitzsimons's favourite product in the range, the Luxe Hair Oil, costs just £3.50. The shampoos and conditioners cost £4 a bottle, the dry shampoo £2.50, while the forthcoming blow dryer — which will launch along with several other electrical tools the first week of April — is the most expensive in the range at £14.50.
The entire line is packaged in various shades of Fitzsimons's favourite colour: pink. "My work is done primarily in the glam room, so I wanted the products to match the colours of the makeup you find in there — the lipsticks, the blush palettes, the contours." As for how they smell, all of the products feature the same subtle fruity-floral scent that smells both a bit peachy and a bit like jasmine flowers — or "like rich people," Fitzsimons laughed. "That's what I told the team when they asked me what I wanted the products to smell like."
At the end of his presentation, someone asked Fitzsimons if he was worried people would prematurely judge the quality of the products based on the low, low price tags. "I hope that if someone knows my work, that will speak for itself and will show that I don't do anything that's not high quality," he explained. Plus, if you need any convincing, he's been secretly using the products on his clients for months. "I've been testing the formulas on all of my clients for over a year," he added. "And it actually took longer to create the line because I kept sending formulas back until they were perfect." So while yes, the hairspray may cost just £2.50, but if it's good enough for beauty moguls like the Kardashian-Jenner clan and for models like Adriana Lima and Karlie Kloss, then I'm confident there's absolutely nothing to worry about, hun.
Keep reading to learn about all of the products in the Andrew Fitzsimons Haircare range at Primark.