Are Tattoo Parlours Allowed to Be Open in Tier 3?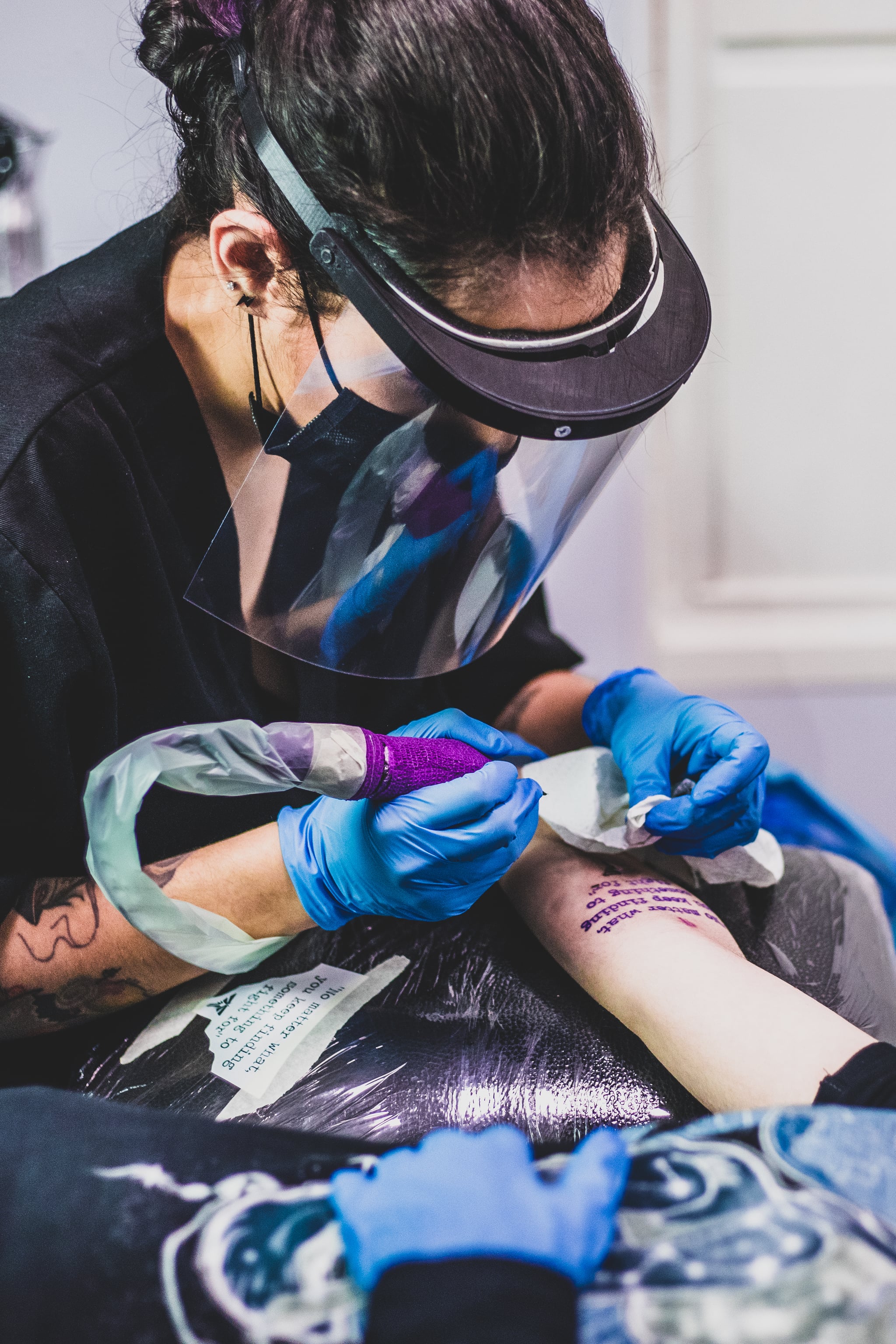 On 2 Dec., England went from a second, month-long national lockdown straight back into a tiered system. With places across the nation seeing a rise in infections, many areas and cities moved right into tier 3, which is currently the highest level in the coronavirus lockdown system. This includes parts of south and west of Essex, the south of Hertfordshire, Kent, Slough, Medway, most of the Midlands, north-west England, north-east England, and, most recently London, which due to a steep rise in cases post-lockdown, moves into tier 3 on Wednesday, 16 Dec.
So what does this all mean if you want to get a tattoo? Turns out, tattoo parlours will remain open, even if your city is in tier 3. And per the gov.uk website, tattoo parlours fall into the personal care category, and in all tiers, "personal care and close contact services such as hairdressers and barbers, beauty salons, tattoo parlours, nail salons, spas and beauty services, massage parlours and tanning salons" will remain open.
The status of tattoo parlours throughout COVID-19 has been a little complex. Much like the rest of the personal care sector, tattoo studios were closed for five months from March until August, at which time parlours in England were given the green light to reopen. Unfortunately, 24 hours before they were due to reopen, the government U-turned on the decision, closing the personal care sector. Once tattoo studios were finally able to open again, it was still dependent on whether you lived in a local lockdown. Personal care sector businesses weren't permitted to open during local lockdowns. But now, in great news for businesses, the personal care sector is open regardless of which tier a city or town is in.
Of course, tattoo appointments also look a bit different now amid the pandemic.
To get a better idea of what you should expect from your tattoo or piercing appointment, we got in touch with a London-based artist. A few of those things include new health and safety measures, new booking systems, and potentially even limitation to the body parts being tattooed or pierced in an effort to minimise risk. If you're unsure about protocol in your studio, make sure you contact your artist of parlour.
If you're still a little confused by the tier system, check out the helpful chart below from Simple Politics: