I Did a Deodourant Detox: See How the Experiment Went
I Skipped Deodourant to Try TikTok's Viral "Armpit Detox" — Here's How It Went
As POPSUGAR editors, we independently select and write about stuff we love and think you'll like too. If you buy a product we have recommended, we may receive affiliate commission, which in turn supports our work.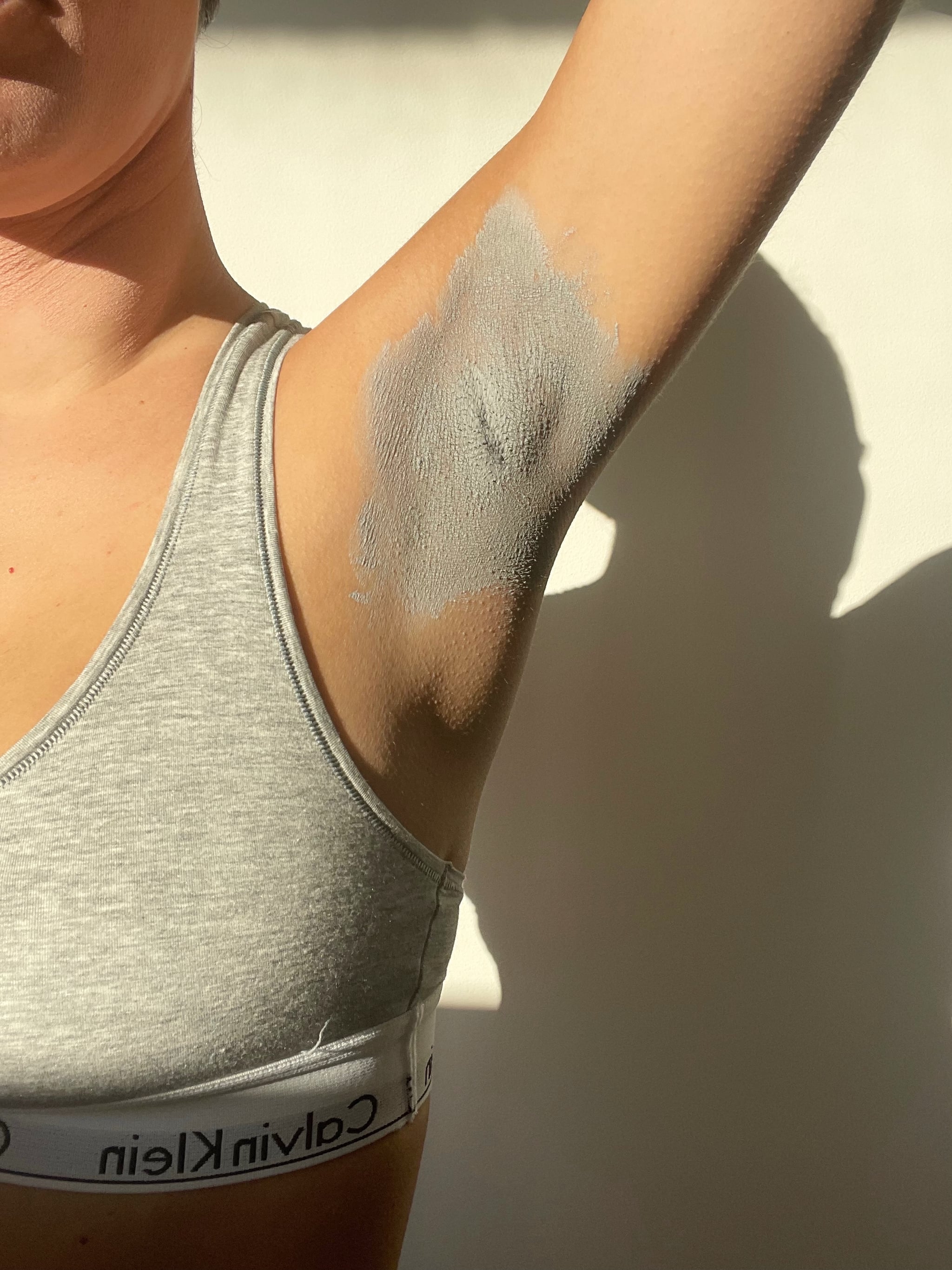 I have a confession to make: I'm a sucker for a TikTok beauty hack. I've tried everything from a hair detox to contouring with self-tanner, but of all the things I thought I'd be trying in the new year, I definitely didn't think "armpit detox" would make it onto my list. I've been considering the switch to an aluminium-free deodourant for a while now, but I've been a little shy about taking the plunge because the guidelines for transitioning seemed daunting. However, when I saw that TikTok users were doing an "armpit detox" and switching over to natural deodourant, I knew I had to learn more.
According to TikTok users, in order to "detox" from aluminium deodourants, you're supposed to skip using deodourants altogether for one to two days before you start using your new, aluminium-free deodourant. In addition, those who made the switch recommended using a detoxifying mask on your armpits to help speed up the process of clarifying and clearing the pores in your underarms.
I've been using the same brand of deodourant for years, but lately, I've found that it leaves behind an unpleasant residue that is difficult to scrub off even in the shower. While I was excited about finally switching to aluminium-free deodourant (and hopefully leaving armpit reside in the past), I wasn't excited about everything that came with it. My main concern: being smelly AF. Although my current deodourant was nothing to write home about, at the very least it was keeping all of my sweaty, smelly juices locked up tight.
In an effort to see whether the detox process was really necessary, I first tried switching to an aluminium-free deodourant without giving my armpits time to detox from my old, aluminium deodourant. My deodourant of choice was the Curie Deodourant Stick ($12) in the scent Orange Neroli. The results, to put it simply, stunk. Although the deodourant stick was masking the stench, I could still smell what was underneath, and it wasn't pretty. I tried out this method for a few days, but eventually, I knew I had to help my body transition in the best way possible — and that meant doing the detox.
When it came time to do the actual detox, the first couple of days were rough. The skin under my arms (just like the skin on the rest of my body) is extremely sensitive. When I wasn't wearing deodourant, as soon as I started to sweat, my underarms became itchy, sticky, and covered in an angry, red rash. In an effort to alleviate the mess underneath my arms, I used the Curie Clay Detox Mask ($16).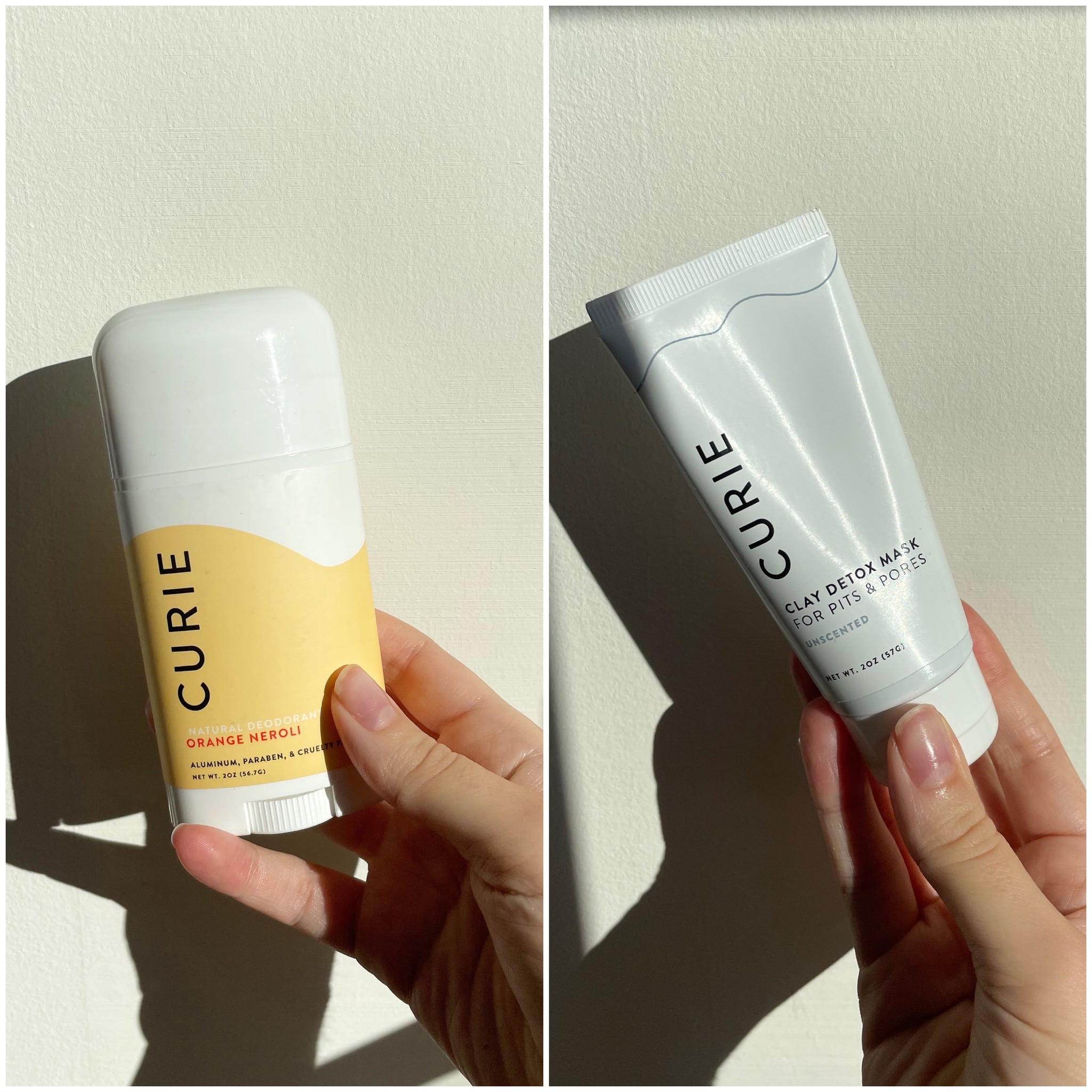 Curie's Clay Detox Mask is made with activated charcoal, kaolin and bentonite clay, and wakame extract. The charcoal and clays are meant to draw out impurities and toxins, while the wakame helps extract heavy metals and free radicals.
To apply, I started with clean and dry armpits. I then squeezed a pea-size amount of the Clay Detox Mask onto my fingers and applied it directly to my underarms. The directions said to let it sit for 10 minutes, or until the clay had turned a light blue colour. I found that it was difficult to let the clay dry while my arms were down, so for a faster drying time, I kept my arms above my head. Once my armpits were completely dry, I hopped in the shower and rinsed off everything. Afterward, I was left with underarms that felt super soft, smooth, and clean. The mask didn't leave behind any funky residue or chalkiness.
The treatment definitely helped alleviate the itching and burning sensation that had taken root under my armpits, but by the end of the two-day "no deodourant" period, I was itching (pun intended) to slap on some deodourant. When I finally applied my aluminium-free deodourant postdetox, the difference was honestly magical.
I still find myself sweating, and I do get pretty smelly after an intense workout, but all in all, switching over to natural deodourant has been a change for the better. I haven't had any issues with residue buildup under my arms (woohoo), and my armpits have felt more moisturised and softer than they have in years. Plus, the scent of my new Curie deodourant stick is absolutely amazing, and it smells way better now that my armpits have finally fully transitioned.
If you've been considering taking the plunge from an aluminium deodourant to a natural deodourant, or if you've been searching for the perfect aluminium-free deodourant that will make you smell like a million bucks — this detox has you covered.
Image Source: POPSUGAR Photography / Renee Rodriguez