blotting paper and tips for matte skin like Dita Von Teese from BellaSugar UK
A Quick Tip For Matte Skin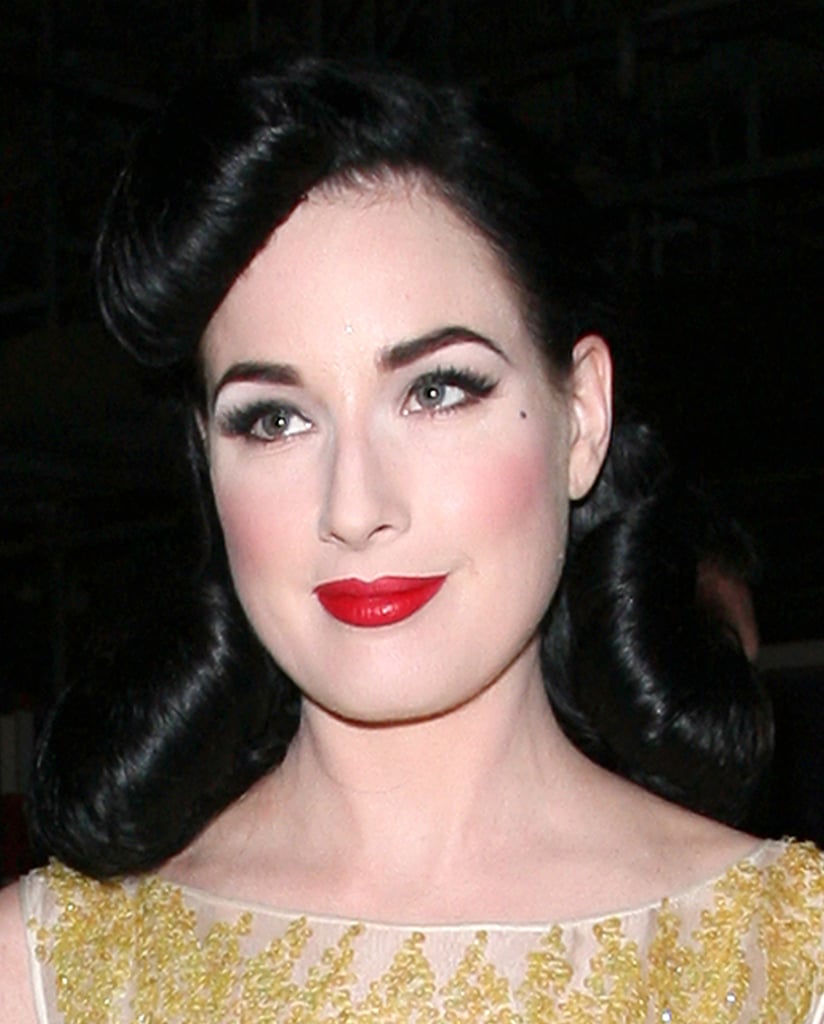 Since the girls at Donna Karan and Louis Vuitton stormed the Spring/Summer runways with matte, made-up faces, it figures that the art of blotting is having a resurgence. After all, if you follow Dita Von Teese's lead and go for a full face of makeup, with a matte base, the last thing you want are shiny patches peeking through.
It can be tempting to just pile on the powder. Whilst you should certainly apply a dusting of translucent powder, such as Clarins, (£26), after applying base, adding layer upon layer of powder throughout the day will only create a cakey and uneven affect.
Much better to blot. Use special blotting papers, like Paul & Joe, (£10). Or take a tip from my Beauty Editor friend and carry a pack of tissues. When you notice any shine, then take a tissue and carefully remove the top layer so you have an ultra-thin tissue instead. Then place it onto the forehead, or any shiny place, and simply pat your fingers onto the tissue as you would with blotting paper.
Easy, huh? Who ever said you had to suffer to be beautiful?
Source