Boots Introduces New Beauty Product Recycling Scheme
Boots Introduces a New Recycling and Reward Scheme For Those Hard-to-Recycle Beauty Products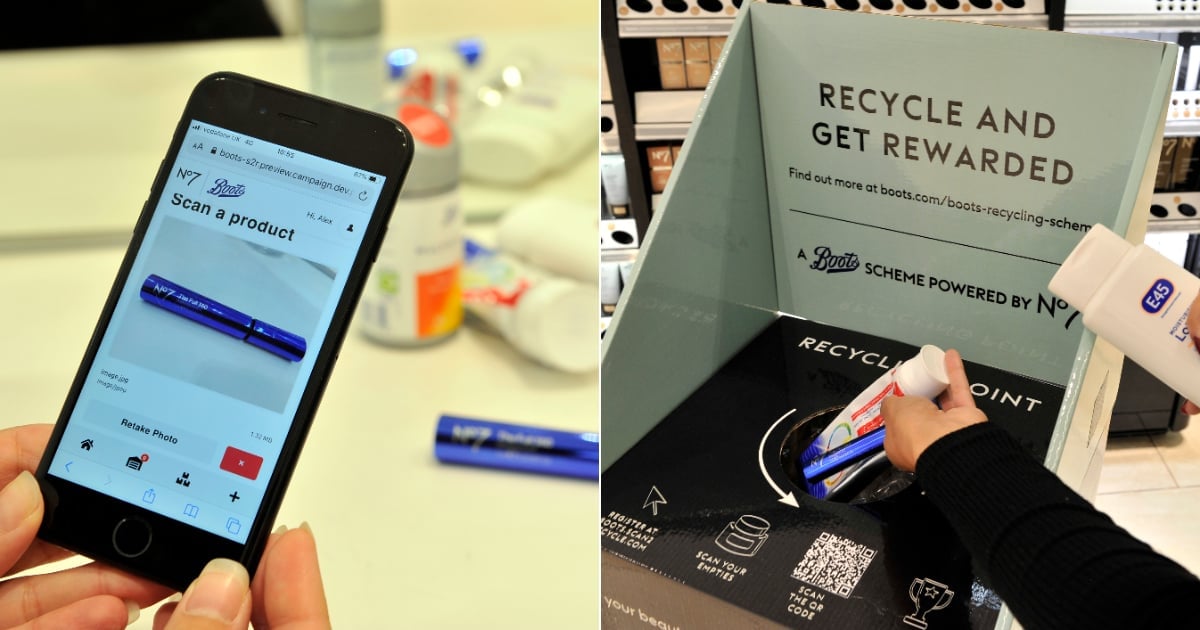 Boots is continuing its efforts to become a more eco-conscious retailer with its brand-new recycling scheme.
The new initiative — which is in partnership with No7 — encourages customers to bring back empty (especially those hard-to-recycle) health, beauty, and wellness products to be appropriately recycled. From 24 Sept, Boots customers can use the Scan2Recycle app to register, drop their products off in store, claim a reward, and repeat. The app also allows customers to track how much packaging they've recycled. For every five products recycled, customers will be rewarded with 500 Boots Advantage Card points, which is worth £5. Products from any brand (even those not stocked in Boots) can be returned as part of the new initiative.
"To help our customers shop and consume more sustainably, we're excited to launch the most inclusive recycling scheme on the market. Customers will be able to recycle even the most difficult health, beauty and wellness empties, from old mascaras and empty toothpaste tubes to finished lipsticks and empty vitamin pots," said Joanna Rogers, trading director and VP of beauty at Boots.
So, where exactly do the products go? Boots will send them off with a waste handling company called ReWorked that breaks the products down into components to then either be given a second life or recycled into Stormboard, a composite wood-style material with many different uses — nothing goes to landfill or incineration.
Boots has taken on a number of initiatives over the past few years to make an impact when it comes to the environment and giving back to the community. In 2019, paper bags were introduced into all stores, reducing vast amounts of plastic. To ensure no unwanted products go to waste and are instead given to people in need, Boots partnered with The Hygiene Bank to introduce donation bins into stores. More recently, the health and beauty retailer launched its "Makeup Exchange Policy," which not only gives consumers more options when purchasing, but again, saves products from going to waste unnecessarily. And this is all on top of introducing some incredible new brands to their line-up of beauty products both in store and online.
Boots' latest recycling scheme is an important step forward in the continued effort toward a more sustainable future within the beauty industry. To find your nearest recycling bank, visit Boots.com/Boots-recycling-scheme.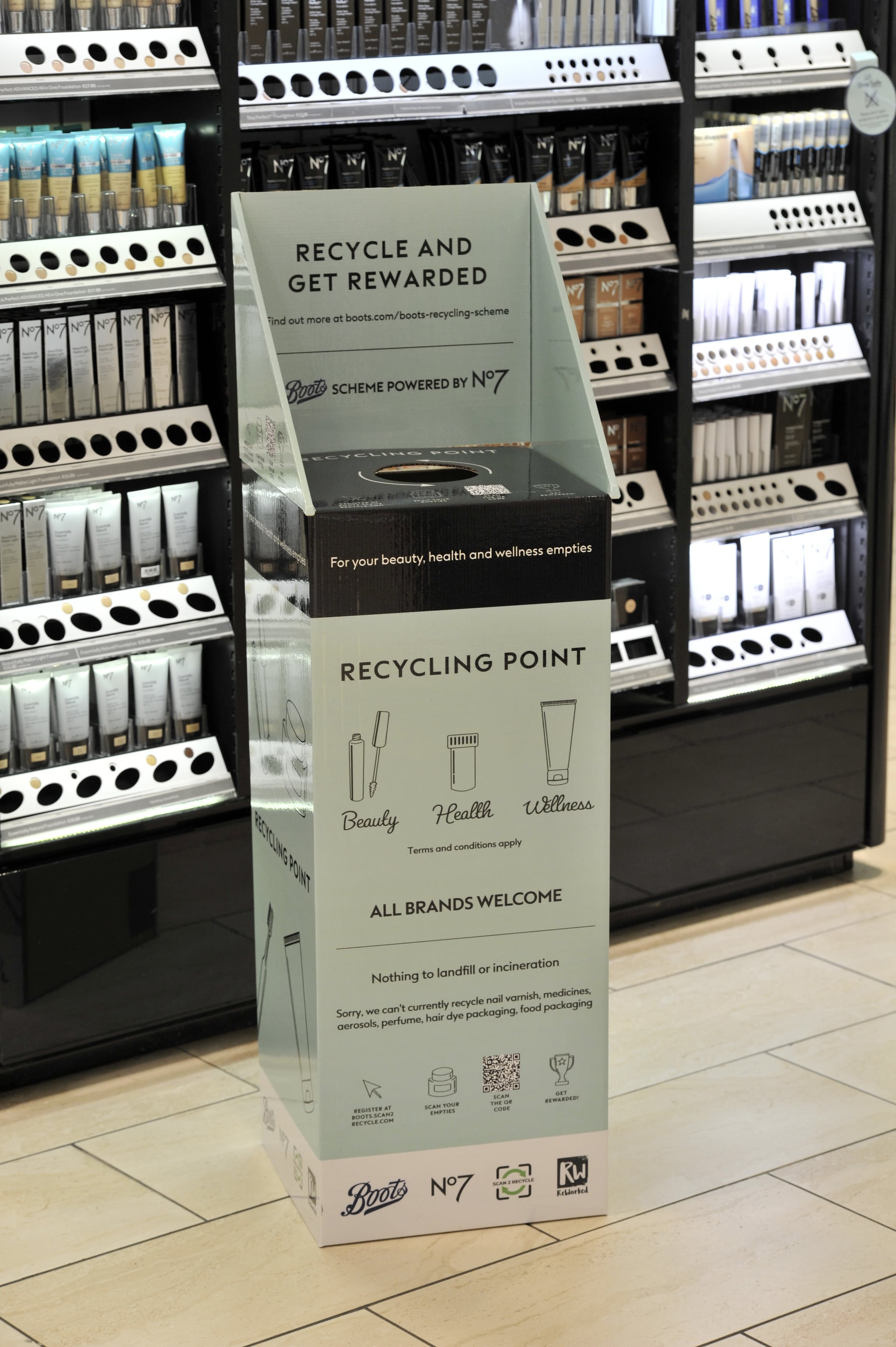 Image Source: Boots