Carra Is the New Platform For Curly, Coily, and Afro Hair
Carra Is a New Platform For Curls and Coils That Pairs Your Unique Hair Type With an Expert Guide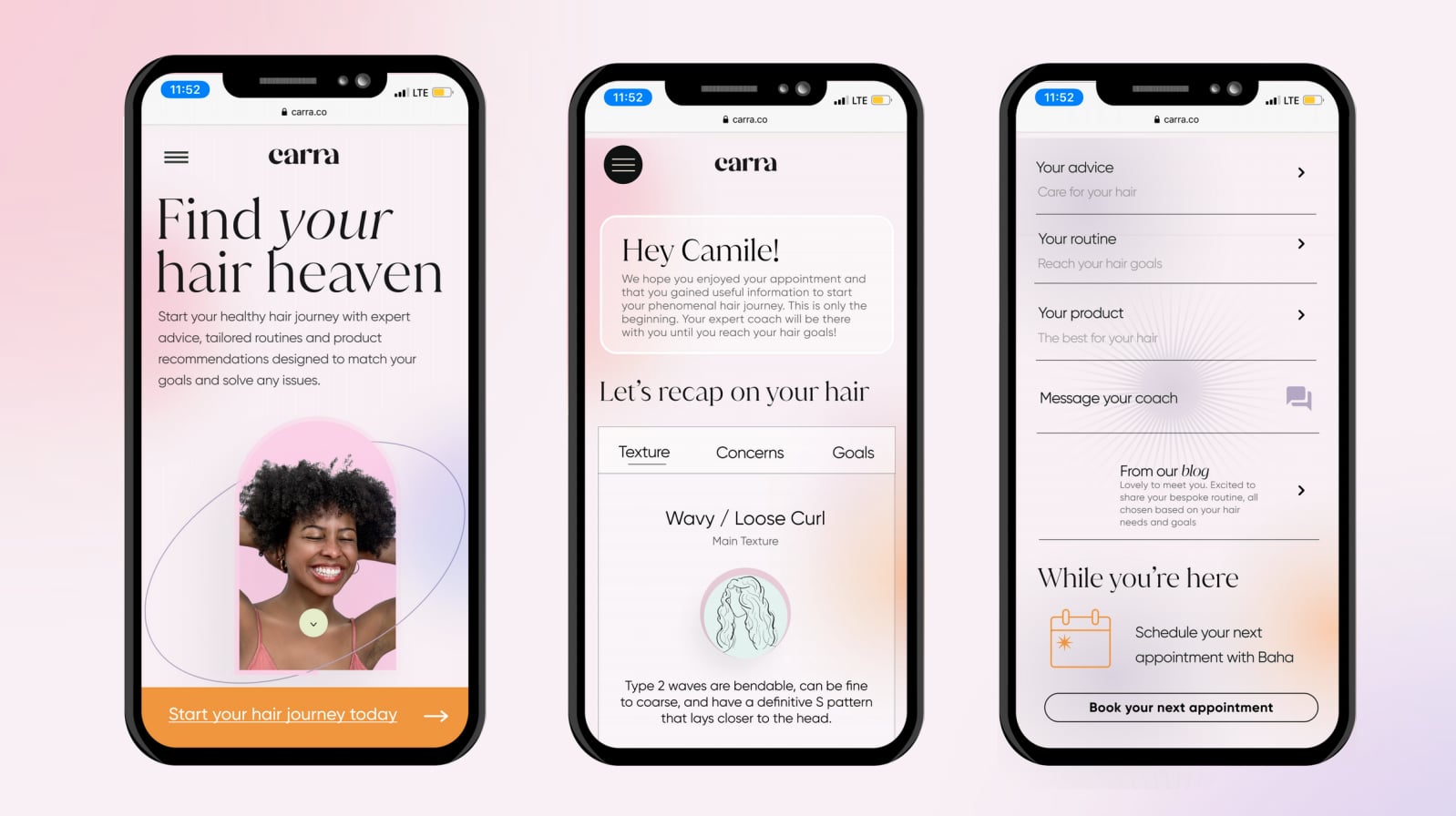 Carra has arrived to answer all your questions about curls, coils, and kinks. The new personalised hair-care app, launched by Antidote Street founder Winnie Awa, is a subscription service that pairs your unique hair type with a multitexture hair expert who offers styling advice, product recommendations, and a hair-care routine that's tailored to your specific needs.
Once you sign up at Carra, you take a quick quiz to determine your hair concerns (including dryness, dandruff, breakage, split ends, slow growth, damaged, chemically overprocessed, thinning edges, thinning hair, undefined curls, knots, or anything else you can think of), then you describe what your scalp is like, your hair texture (4c, 4b, 4a, 3, or 2), and how thick or thin your hair is. From there, Carra gets a sense of what your current hair routine is and the products you love to use before pairing you with a hair coach that explains everything you need to know about achieving the best hair of your life.
"We are re-envisioning today's noisy and overwhelming textured hair experience to build a truly borderless personalisation platform targeting multicultural women all across the globe," said Awa in a press statement. To access the platform's expertise, you can choose between two subscription packages — the Carra Starter Ludus for £40 that includes one session or the Carra Bundle Philia £100 that includes three sessions — at Carra.co.
Image Source: Carra.co