Dixie D'Amelio Is Dermalogica's New Ambassador | Interview
Dixie D'Amelio Talks Being Dermalogica's New Ambassador and Her Mum's Best Beauty Advice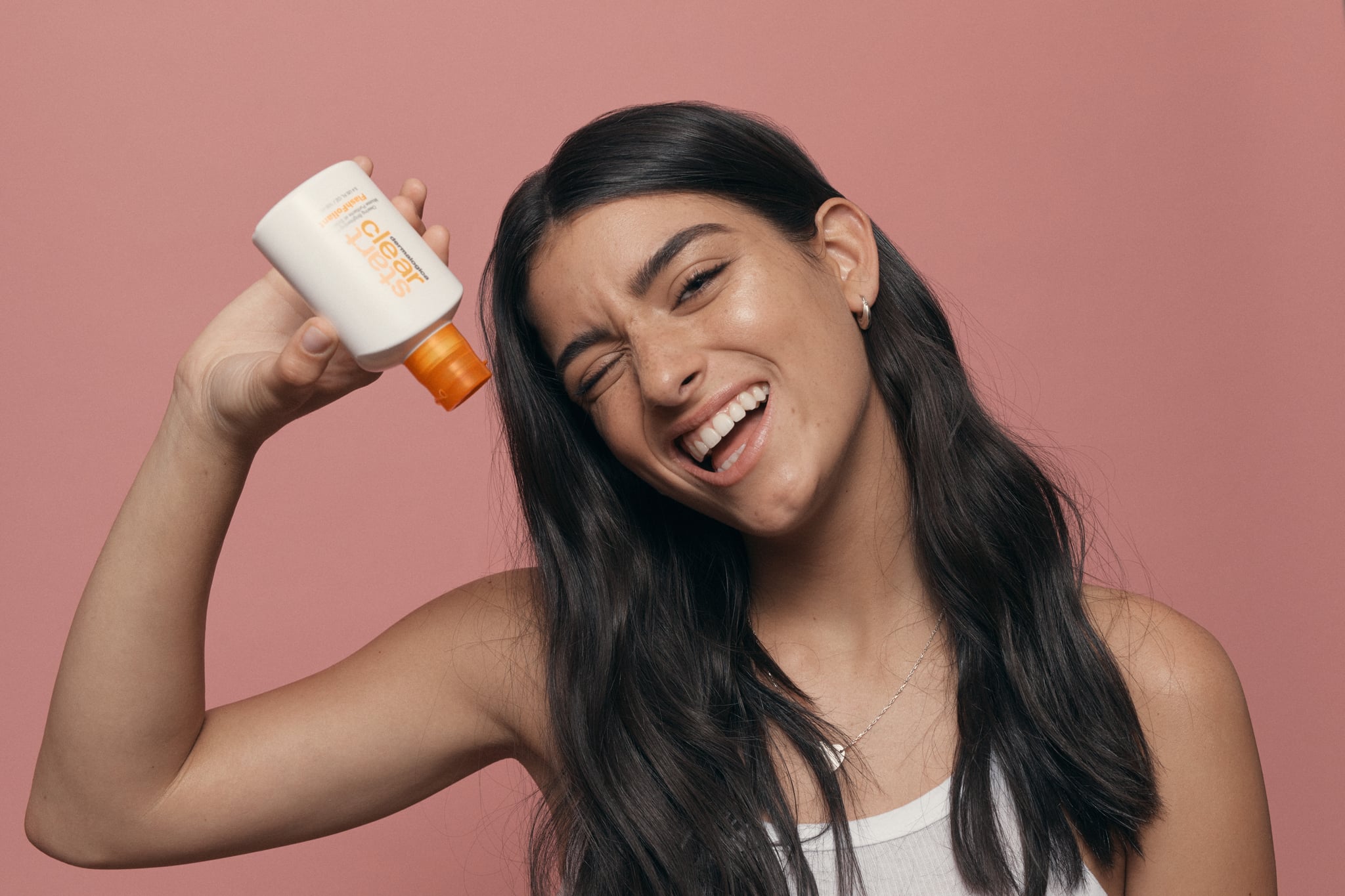 She's got nearly 36 million followers on TikTok, released her first single "Be Happy" this year, and is the new face of Dermalogica's Clear Start Range — if you hadn't already guessed, we're of course talking about social media star Dixie D'Amelio.
The oldest of the D'Amelio sisters, 19-year-old Dixie can often be found partaking in viral TikTok dance challenges, showing off her favourite beauty products, and giving her followers a look into her skin-care routine. With beauty being one of TikTok's biggest categories, it's no surprise that D'Amelio's beauty-focused content is always a hit.
Indicative of her digital beauty stardom is D'Amelio's new role as the brand ambassador for Dermalogica's Clear Start Range, a collection of products designed specifically for younger skin types and those with breakouts. As someone who struggled with spots growing up, bringing on D'Amelio seems like an authentic and natural fit, especially for a brand that has long focused on treating and managing skin issues like acne.
D'Amelio is well-acquainted with the new, blended world of TikTok and beauty, however. While this marks her first brand ambassadorship, D'Amelio and her sister Charli have teamed up with a number of beauty brands recently, including Morphe and Orosa Beauty.
To find out more about her new role, we spoke with D'Amelio to learn all about what Dermalogica means to her, as well as nab of few of her top TikTok beauty tricks.
POPSUGAR: What does it mean to you to be the new global ambassador for Dermalogica's Clear Start range?
Dixie D'Amelio: "I have loved partnering with Clear Start because they encourage everyone to be comfortable and confident in their natural skin. I had to learn how to accept my freckles and acne in high school, and I hope that everyone can learn to accept the imperfections they may have."
PS: Could you tell us a little bit about your relationship with your skin?
DD: "I never really understood the importance of taking care of my skin until high school when I started to get the occasional acne breakout. Now, I've seen the benefits of having a consistent skin-care routine, to not only keep my skin clear but just to take care of it overall, so I feel my best."
PS: How have you incorporated the Dermalogica Clear Start products into your skin-care
routine?
DD: "Clear Start has made it so easy for me to have a skin-care routine that really works, without dedicating a ton of extra time to my skin each day. The Flashfoliant is my favourite for that very reason because it's super low maintenance (it doesn't require any rinsing after application), and it keeps my skin glowy, and it's extra gentle on my skin. The Blackhead Clearing Fizz Mask is also my favourite because the mask quickly clears my blackheads. You immediately feel it working, and it's very satisfying."
PS: Has your beauty routine changed at all while staying at home? If so, how?
DD: "I love my Clear Start skin-care routine, it's so easy and effective for me, so I haven't really changed anything (other than by using the Flashfoliant more often!) However, sometimes when I have extra time on my hands, I'll try a new beauty tip or trend, and that's been fun!"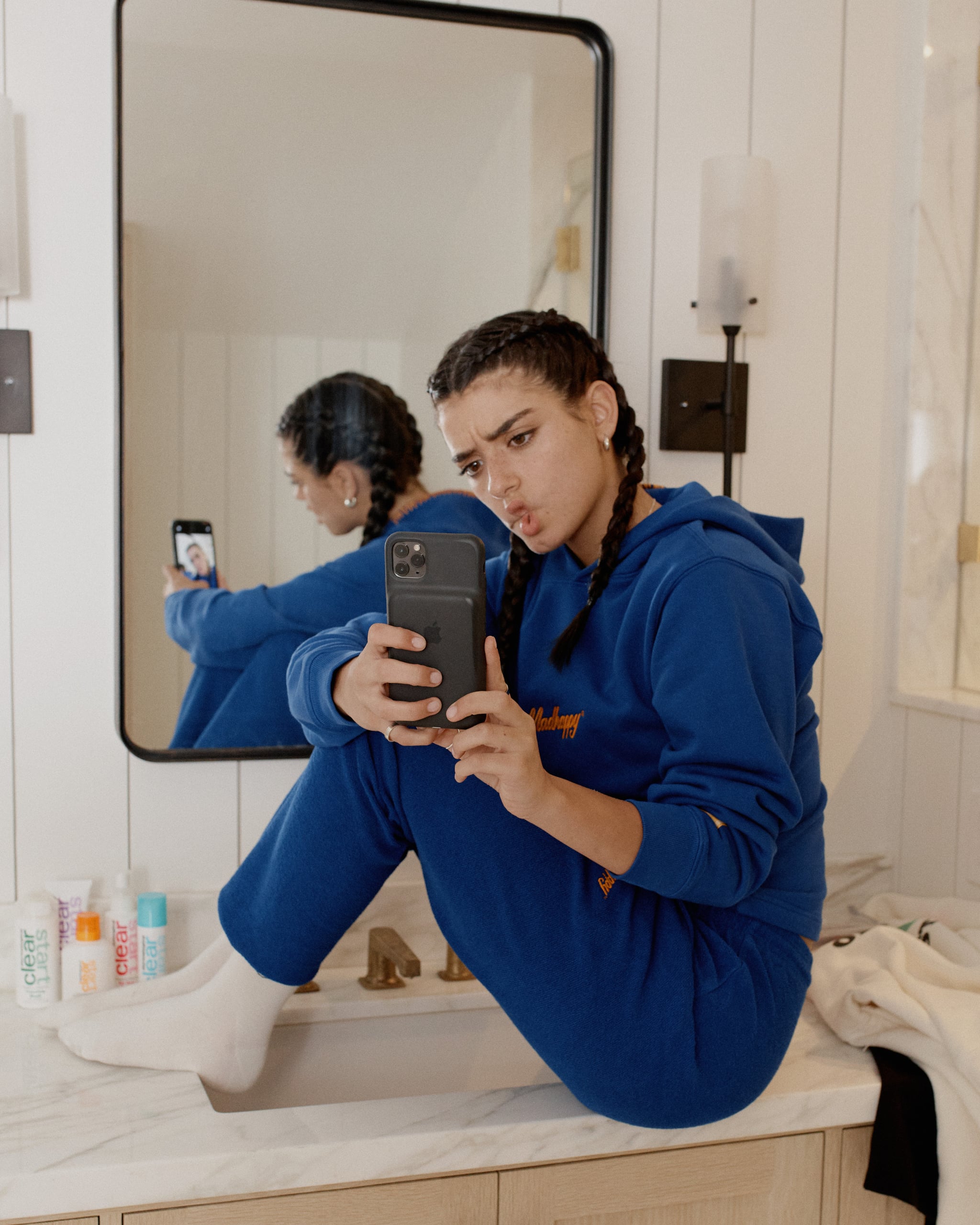 PS: What's the one beauty product you would never be without?
DD: "The Flashfoliant! It's just supereasy to use! I apply it at night and go straight to bed because it doesn't require any rinsing off. I wake up with supersmooth, clear skin. I love the foaming texture of the product and how it really brightens my skin. It also clears and prevents my breakouts!"
PS: What's the biggest piece of beauty or skin-care advice you've learnt and always stuck by?
DD: "My mum always taught us to love the skin that you're in and use makeup to compliment it, not completely cover it!"
PS: Do you and Charli share beauty products or tips?
DD: "We do! Charli is much better at doing makeup than I am, so she's often sharing tips with me. Although I have caught her borrowing my skin-care products . . ."
PS: Have you learnt any beauty hacks on TikTok that you've now incorporated into your
routine?
DD: "I don't do this as a daily routine, but I learned a face steaming trick from TikTok that I love to do every now and then. You basically take a hot bowl of water and use it to steam your face. I've done it a few times and I'll even pair it with one of my favourite Clear Start products afterwards for a mini at-home spa treatment — it makes my face feel so good!"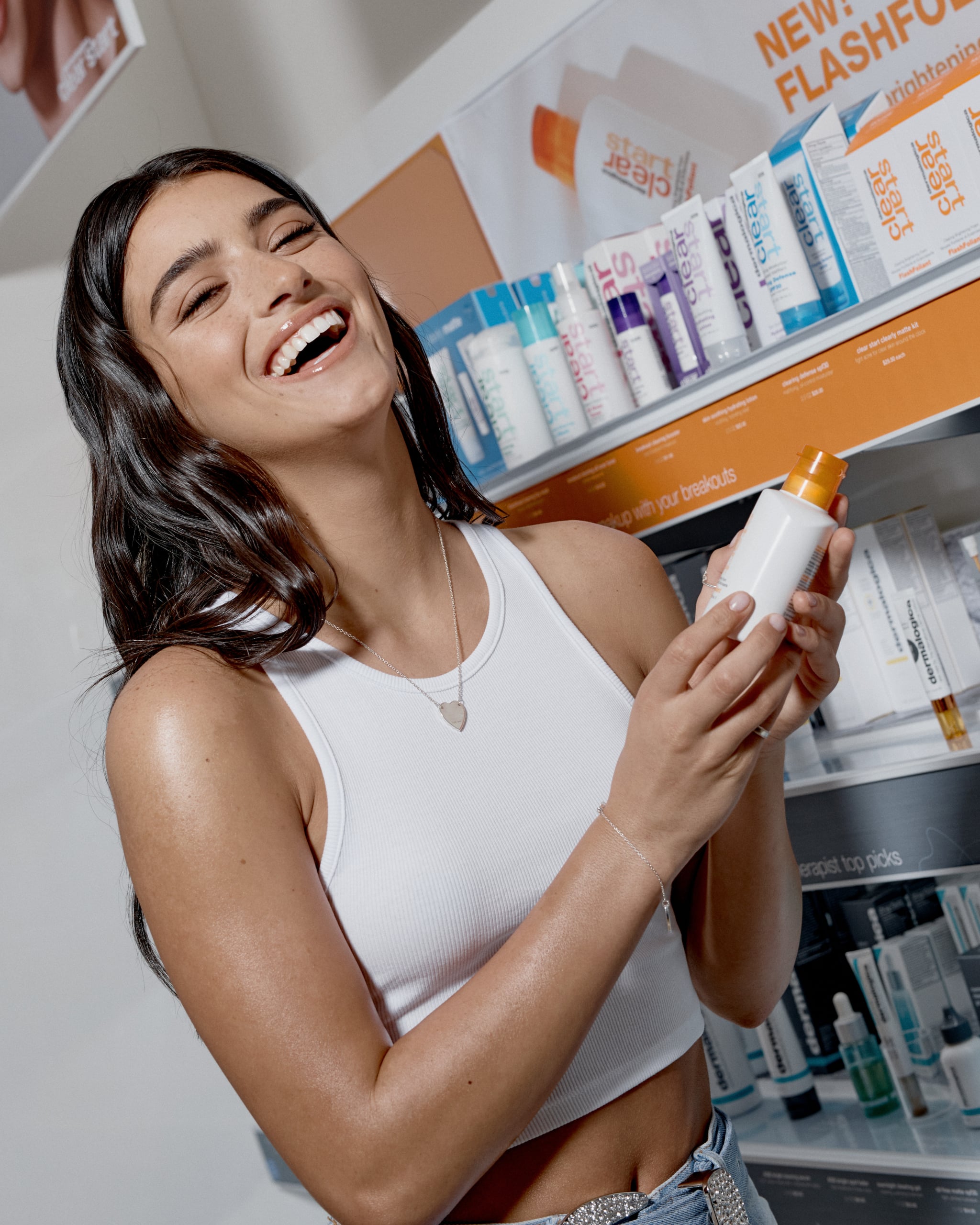 Image Source: Courtesy of Dermalogica