dreadlocks definition
Beauty Glossary: Dreadlocks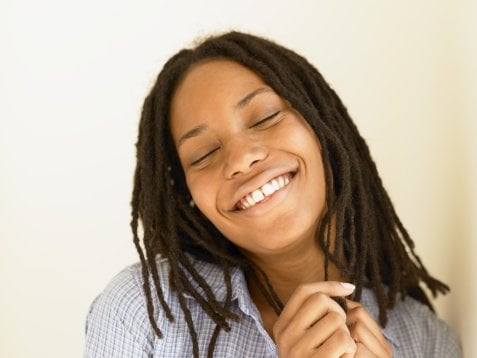 Dreadlocks are interlocked coils of hair which tend to form by themselves, in all hair types, if the hair is allowed to grow naturally. So no brushing, combing, shaving or cutting for a long period of time.
It is common for wearers to perform thorough maintenance on their hair, including regular washing and various techniques of re-knotting or braiding with ribbons, in order to maintain the desired appearance. Although the term dreadlock is associated closely with the Rastafari movement and community, people of various cultures have worn, and continue to wear them.
Dreadlocks date back to the Egyptian time and have wide-reaching social and political associations. For some peoples of African descent, locks are a statement of ethnic pride. Some see them as a repudiation of eurocentric values represented by straightened hair.
In white counterculture, 'locks have become popular among politically activist groups, and there is still the sense that dreadlocks symbolise rebellion against conformity, as well as against political and social repression.
Recently, variations on dreadlocks appeared on the catwalks. Etro, Jean Paul Gaultier, and Balmain all showed a version of dreadlocked hair for Spring/Summer 2008.