Drybar Double Shot Blow-Dryer Brush Review With Photos
I Avoided Styling My Thick, Curly Hair For Years — Then I Found the Drybar Blow-Dryer Brush
As POPSUGAR editors, we independently select and write about stuff we love and think you'll like too. If you buy a product we have recommended, we may receive affiliate commission, which in turn supports our work.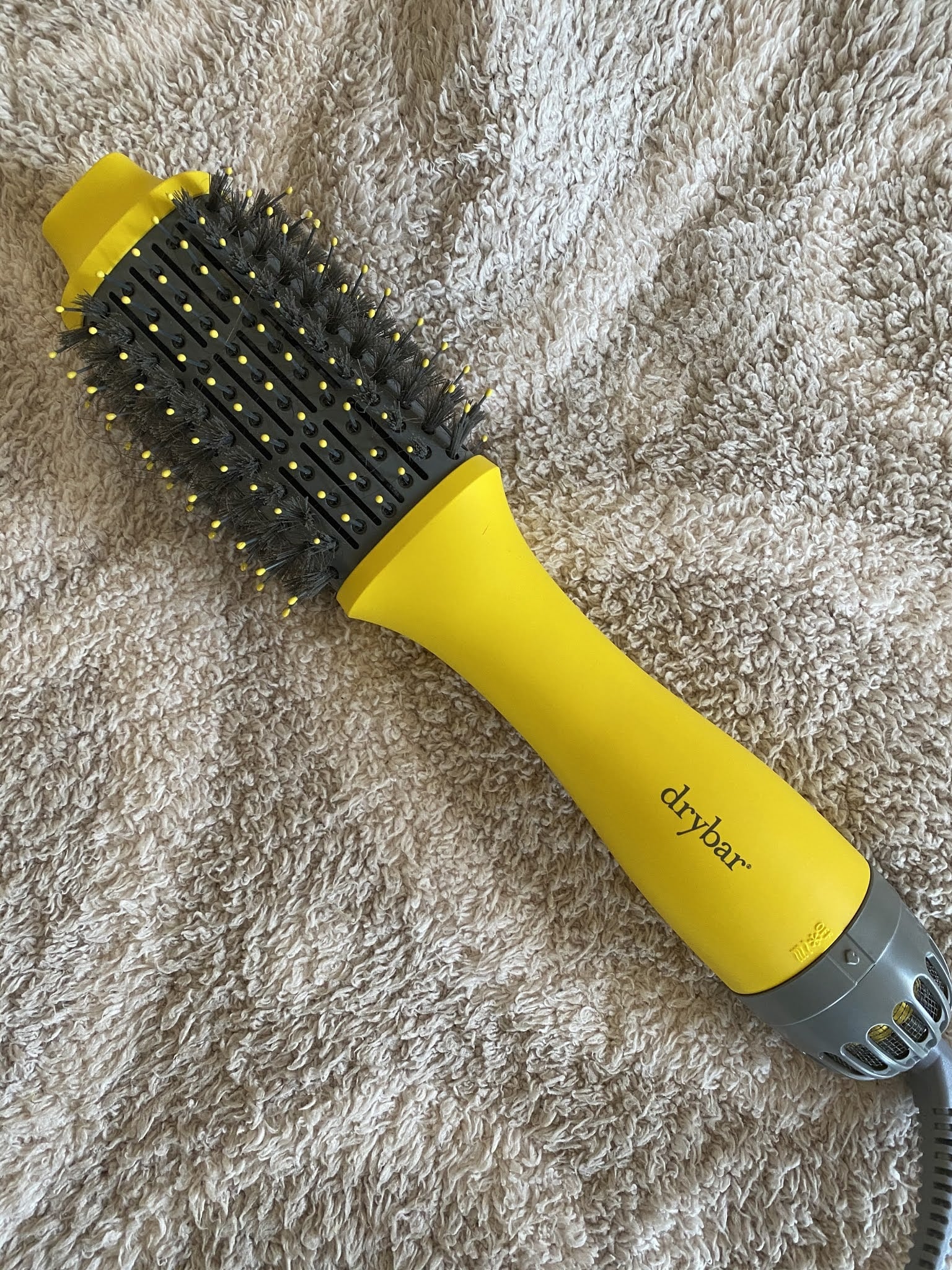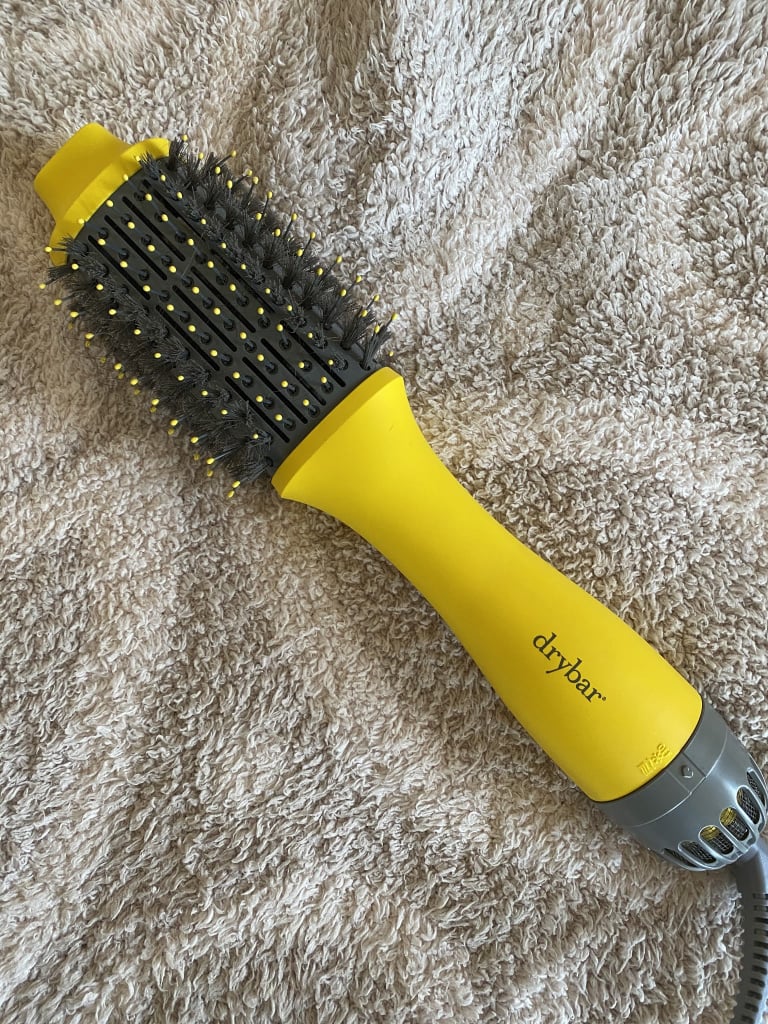 The Drybar Double Shot Blow-Dryer Brush works as a brush, blow-dryer, and styler in one.
The tool can be used on all hair types, including thick and curly types.
Before and after photos demonstrate how it delivers smooth, frizz-free results.
Ever since I was a little girl, I've had a complicated relationship with my hair. I have a lot of it, and it's very thick, frizzy, and curly. Every time I would walk into a salon the stylists would say, "I have never seen so much hair before," and it made me very self-conscious. Still, no matter how much my mother blow-dried and straightened it, it never looked how I wanted it to — instead, it looked poofy and big.
My mom blew-out my hair until I was a teenager because I just couldn't do it myself. I had too much of it and not enough patience. Once I got too old for my mom to do my hair, I reluctantly styled it myself but it was a nightmare. In college, I used to beg friends to straighten it for me because I just couldn't deal with the process.
That annoyance continued for years until recently when I discovered my new holy grail item: the Drybar Double Shot Blow-Dryer Brush ($150). Knowing the price of this product, I made sure to do my research before purchasing. I considered cheaper alternatives but was deterred by negative reviews, and because I have had a lot of luck with Drybar products in the past, I figured it was worth trying.
After just one use of the Double Shot Dryer Brush, my life was forever changed — and I am not exaggerating. When I blow-dry my hair now, it looks as if I just came from the salon. My hair is silky, smooth, and straight but still with a little volume. I don't even need to use a straightener afterward.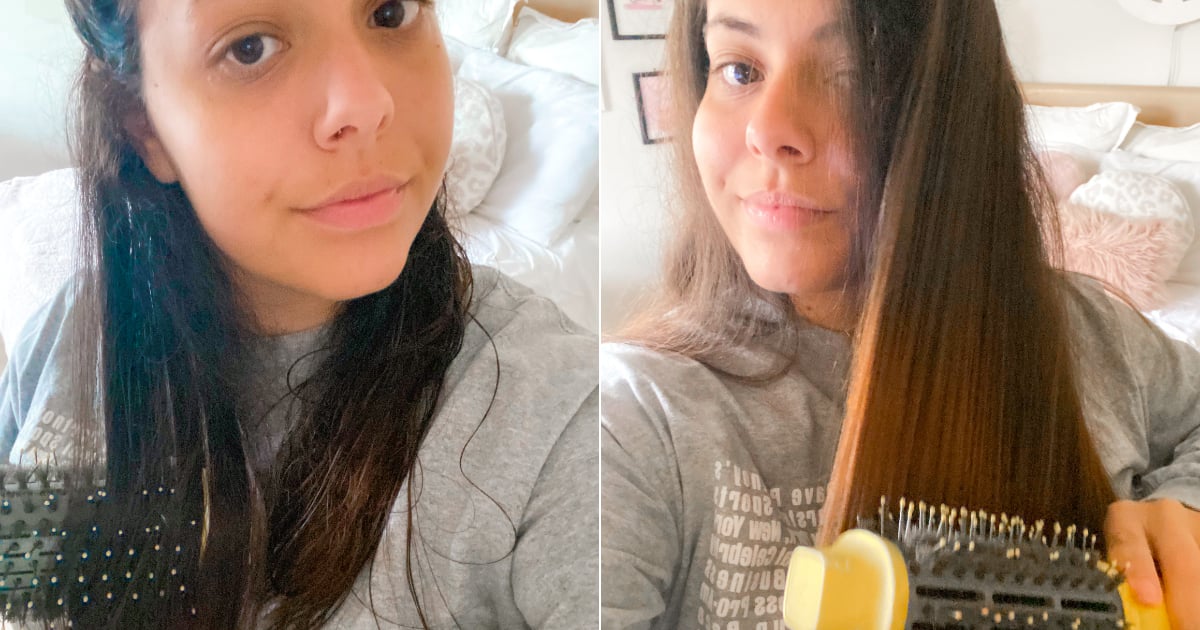 The beauty of this tool is that that it's a brush, blow-dryer, and styler in one, so it's easier to use than your regular dryer and round brush. I've found best results when using the Drybar Double Shot come when you prep your hair with heat protectant and any other pre-styling products you'd like to use, let it air dry so it's not soaking wet, and then section it off in one-inch sections to start drying.
Then, all you need to do is turn the dryer onto the heat setting you prefer (most pros recommend 350 degrees) and then just brush the tool through your hair until it's dry. It takes me less than 45 minutes to do my entire head — which, compared to the two hours it takes with regular dryers, is incredibly fast. My favourite part is that you are drying and brushing your hair at the same time, allowing you to style as you go and keeping your hair smooth. It also saves a ton of time.
In the end, I have extremely silky, smooth, and frizz-free hair, and the results are consistent every single time. I feel so much more confident and put-together now that I've found the Double Shot Dryer. No more puffy, hard-to-maintain hair.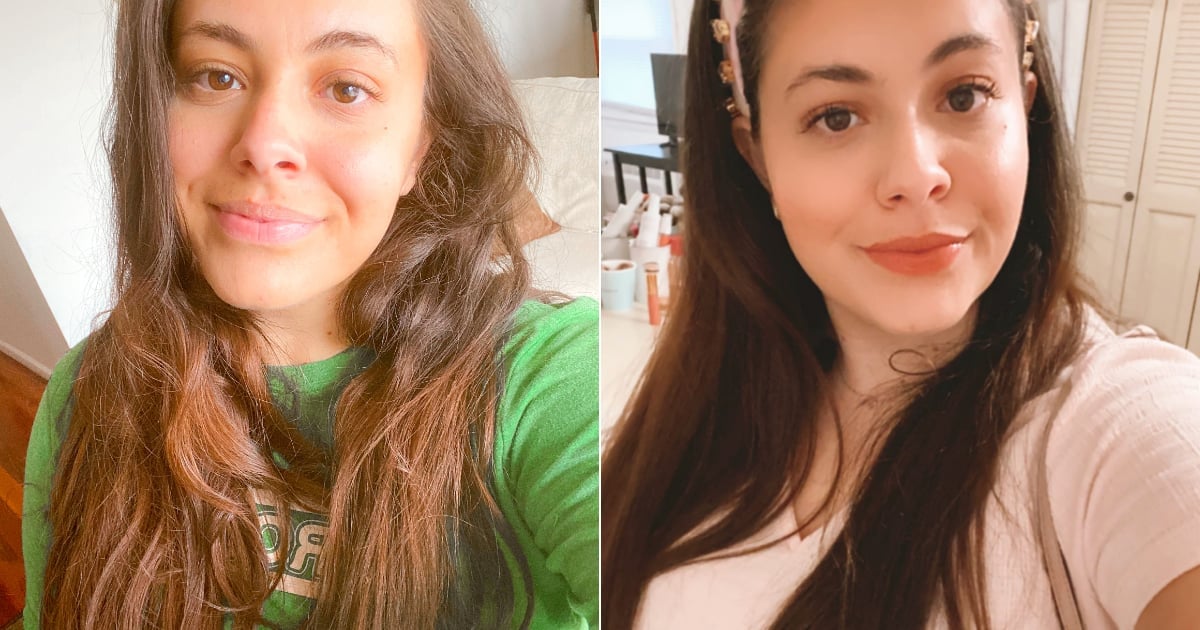 If you are also someone who has trouble blow-drying or styling your hair at home, or just want a quicker and easier solution to your current routine, the Double Shot Blow-Dryer Brush might just be the thing you've been looking for.
Rating:

Image Source: Briana Luca