Do Hair Masks with Egg and Avocado Actually Work?
Ever Used Egg in a Hair Mask? 2 Cosmetic Chemists Debunk This Popular DIY Protein Treatment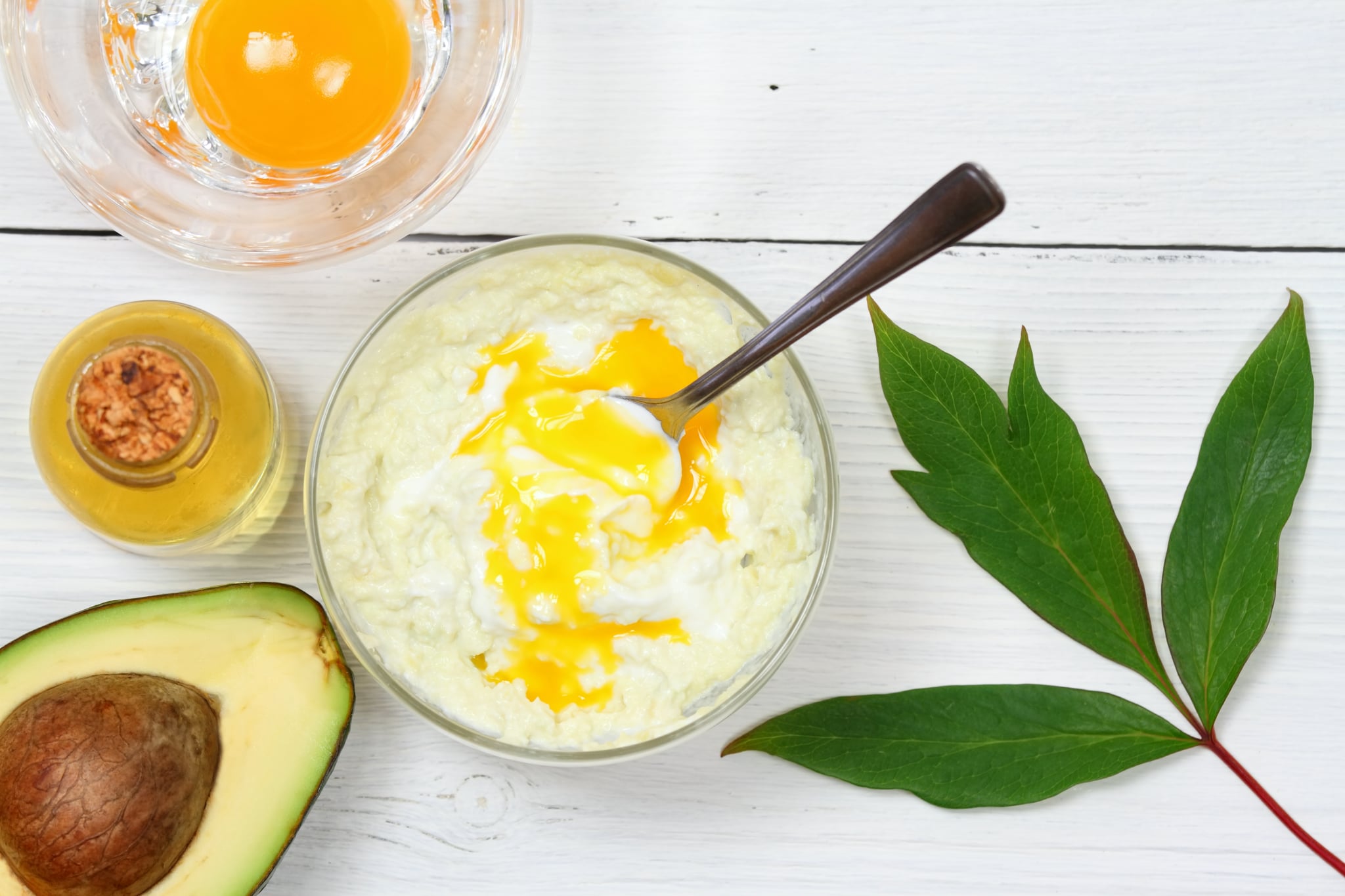 When Cardi B's homemade hair mask went viral, we all tried mixing up our own unique cocktails for luscious curls, coils, and kinks. One such ingredient that's become popular among DIY beauty enthusiasts is using raw egg in your hair mask as a protein treatment — but we consulted two cosmetic chemists, and turns out it might not be the best choice for strengthening your strands.
After reaching out to Winnie Awa to find out what she uses for her hair, the Antidote Street founder debunked the myth of using raw eggs and even avocado on the hair as a treatment. "The protein is not sufficiently broken down to penetrate the hair follicles," she said, which totally changed the way we looked at natural versus lab-formulated hair products. To put one of the biggest beauty myths in DIY hair care to the test, POPSUGAR reached out to two leading cosmetic chemists — Erica Douglas and Ni'Kita Wilson — to find out the truth.
"It is widely known that the hair shaft is made up of predominantly protein, so naturally it makes sense to include some source of protein in your hair regimen," says Erica Douglas of Sister Scientist. "But before you go grab those raw eggs or hair mayo out of the refrigerator to make your own DIY protein treatment, you might want to do a double-check with the science of this all."
Beauty chemist Ni'Kita Wilson explained that lab-formulated proteins are much smaller than most food proteins, which means that "they can penetrate into the hair strands, and strengthen from the inside." Because raw egg protein is not broken down, it does not penetrate the strands effectively but instead "strengthens the strands on the surface, and still provides some benefit."
Douglas agrees with Wilson that the proteins found in food are usually too large to penetrate the hair. The benefit of lab-formulated or "hydrolysed" proteins is that they are broken down into tiny molecules, about 1/84 the size of those found in eggs, that the hair absorbs quickly and easily.
If you fancy treating your hair to a strengthening protein treatment then save the eggs for brekkie, and take a look at the best hair masks for multi-textured hair instead.